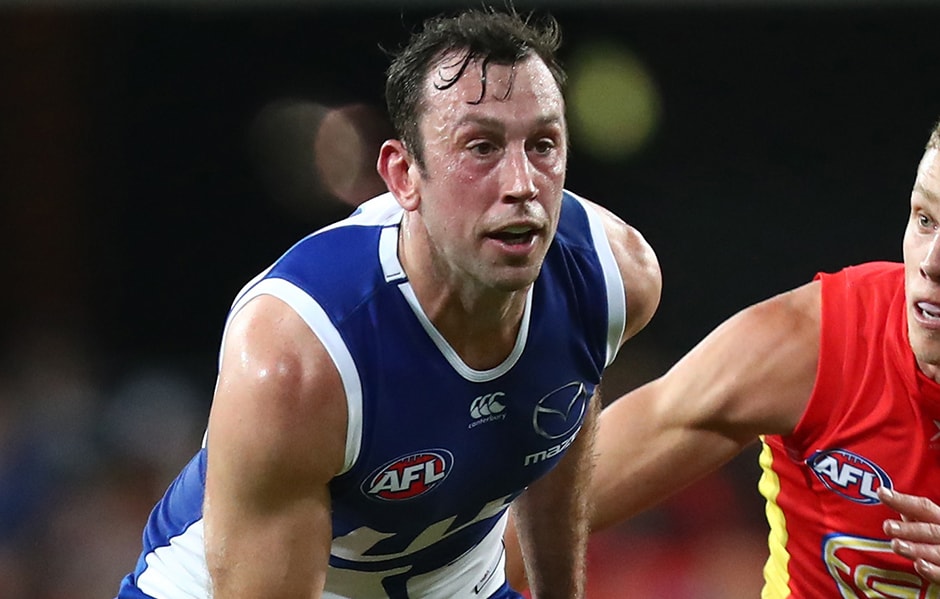 Todd Goldstein has dismissed media speculation about his impending free agent status.
Goldstein, who is out of contract at the end of this season, has said he is purely focused on helping North Melbourne make finals.
"When you don't have a contract next year that obviously sparks the conversation," Goldstein said.
"It's just the nature of the industry at the moment. I'm not too stressed about it. You learn not to listen to the rumours."
Goldstein also praised caretaker coach Rhyce Shaw's player management, and said the playing group knows exactly what's expected of them going into the second half of the season.
"Shawry has had a chat to most of the boys and I think everyone has a fair idea of where they stand," Goldstein said.
"You hear comments from the media but you worry more about the feedback from the coaches and the footy staff."
According to Goldstein, finals dreams are still alive with the group working hard to make it happen.
"You'd be silly not to think that [we can make finals]. We still have a long way to go this season," Goldstein said.
"Room for error has been taken away because of our poor start, but the way this season is going, anything is possible."