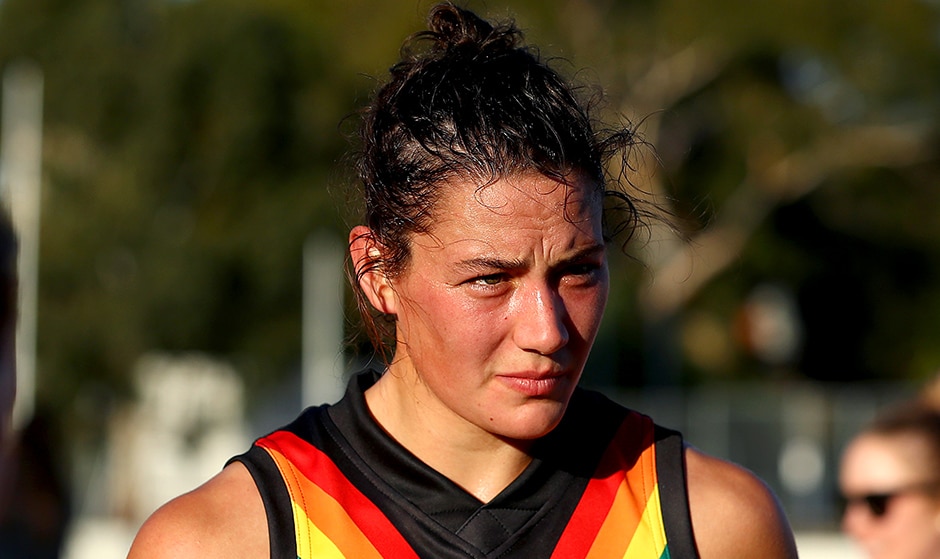 VFLW Round 6
Melbourne University v Southern Saints
Sunday, June 16 - 12pm
Wilson Storage Trevor Barker Beach Oval
Melbourne University Women's Football Club (MUWFC) will be looking to secure its second consecutive win against the Southern Saints on Sunday.
A strong start against the fourth-placed Saints will be the key, after a goalless first half last weekend.
North Melbourne's AFLW-listed stars Britt Gibson, Jenna Bruton, Jasmine Garner, Kaitlyn Ashmore, Kate Gillespie-Jones, Jas Grierson, Jess Trend, Taylor Mesiti and Sophie Abbatangelo will be in action, as well as former Magpie Holly Whitford.
Gibson is coming off a best-on-ground performance in her first game back after a scheduled break, while Garner and Bruton will look to continue their strong form.
Melbourne Uni team
B: Ebb Mesiti Daniec
HB: Grierson Gibson Trend
C: McDonald Garner Runnalls
HF: Ashmore Gillespie-Jones Abbatangelo
F: Cox K.Price Angelis
R: Saad Bruton Whitford
INT: Julian Hay Walsh Muller Amelung
EMG: Hare Bult Shone Roan

IN: Grierson Gillespie-Jones Garner Bruton Ashmore
OUT: Moore Roan Bannister Bresnehan Tupper