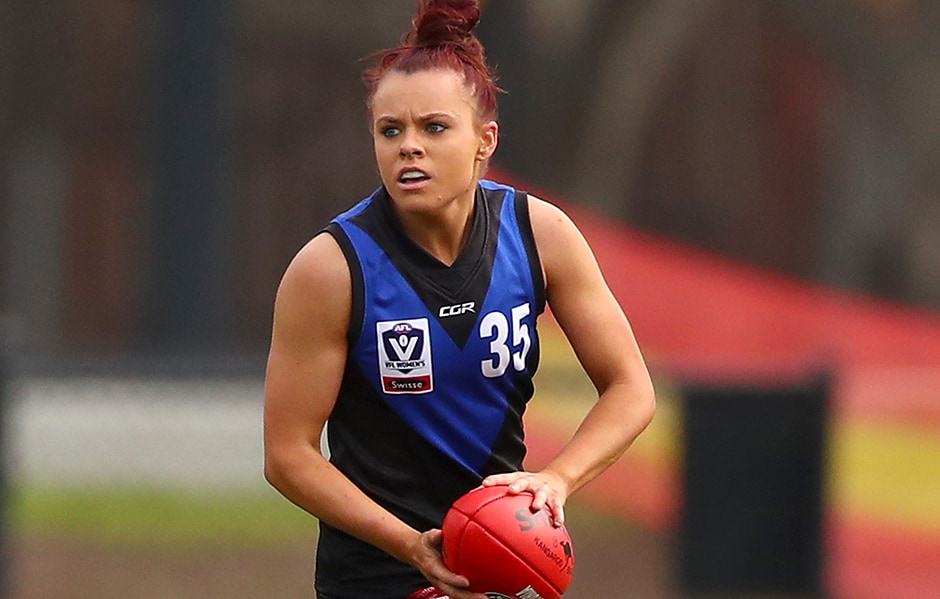 Melbourne University Women's Football Club (MUWFC) was overrun by the Southern Saints on the weekend, defeated by 28 points.
After a strong first half, The Mugars went into the main break trailing by five points, with Jasmine Garner and Kate Gillespie-Jones particularly impressive and booting a goal apiece.
But it was the third term that saw the Saints get away with exceptional ball movement, kicking three unanswered goals and leaving their opponents scoreless.

MUWFC kicked its third goal at the eight minute mark of the final term, before the Saints booted another two to close the game out.

Despite a tough outing, the silver-lining came in some solid individual performances.

North's AFLW best-and-fairest winner, Jenna Bruton, once again led through the midfield, collecting 30 disposals, 6 tackles and 4 insides 50s.
Garner played a strong defensive role through midfield and at half forward, laying a game-high 10 tackles.
Jess Trend was solid in defence all day, taking a number of intercept marks and using her skill by foot to rebound out of defence.
Kaitlyn Ashmore swapped time on the wing for a role deep in the forward line but struggled to convert, kicking 0.3.
Melbourne Uni: 1.2 2.2 2.2 3.3 (21)
Southern Saints: 1.2 1.3 4.7 6.13 (49)

MELBOURNE UNI
Goal Kickers: K. Gillespie-Jones, J. Garner, M. Muller
Best Players: K. Gillespie-Jones, A. Runnalls, J. Garner, K. Angelis, J. Bruton, B. Gibson

SOUTHERN SAINTS
Goal Kickers: C. Greiser 2, K. Shierlaw 2, J. Vogt, J. Owen
Best Players: L. Olsen, O. Vesely, S. Ryan, K. Shierlaw, C. Fitzpatrick, K. O''Neill
KEY STAT-WINNERS
Jenna Bruton (30 disposals, 6 tackles), Jess Trend (25 disposals, 7 marks), Kate Gillespie-Jones (22 disposals, 1 goal), Courtney Daniec (20 disposals), Jasmine Garner (16 disposals, 10 tackles, 1 goal)