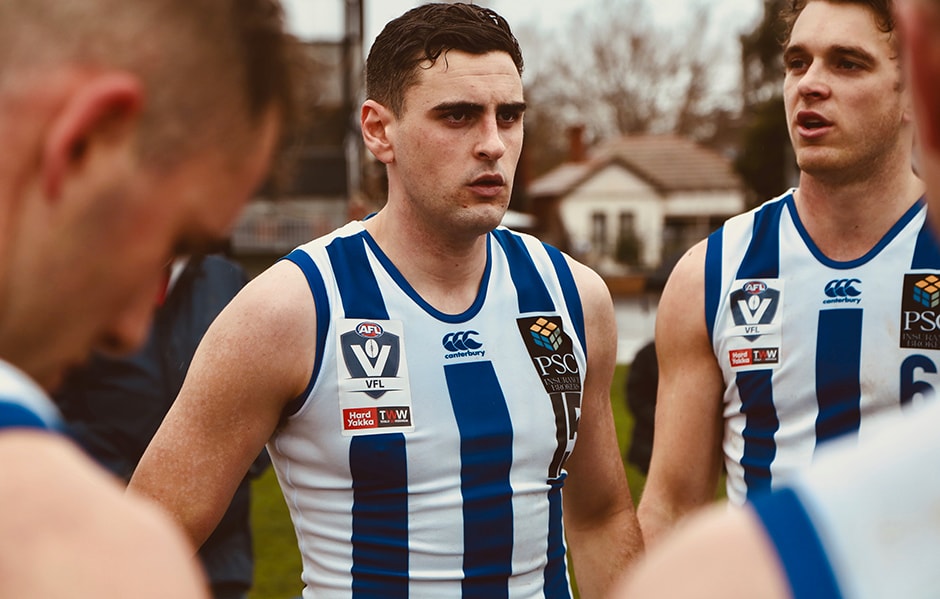 Each week, the best VFL player will be crowned MVP – Presented by the Limerick Castle; a country-style pub located in the heart of North Melbourne.
Round 13: Paul Ahern
A wet deck at Victoria Park didn't deter Paul Ahern, who shone for North Melbourne's VFL side on Saturday afternoon.
The 22-year-old was at his rampant best in spite of the heavy rainfall, tallying 30 touches in North's 19-point loss to the Pies.
"Paul was fantastic, he was absolutely outstanding today,' VFL senior coach David Loader told North Media.
"There were probably two or three guys that stood out, but Paul was outstanding. His ability to win the ball early at clearances and get things going was great today.
"He played a little bit forward as well, where he showed his craft too. It was an outstanding effort from him. He's just so quick and clean with the ball."
With clean disposal proving difficult for many, Ahern was a standout, hitting targets with regularity, making an impact on both sides of the ground.
Ahern finished his day with a well-deserved goal and seven tackles.
"Paul has the ability, regardless of conditions, to be clean with his use," Loader added.
"It was slippery, pouring rain and wet today, but Paul played like it was dry with the footy.
"He can play a range of positions, I was really pleased with him, especially seeing the performance he put in today."