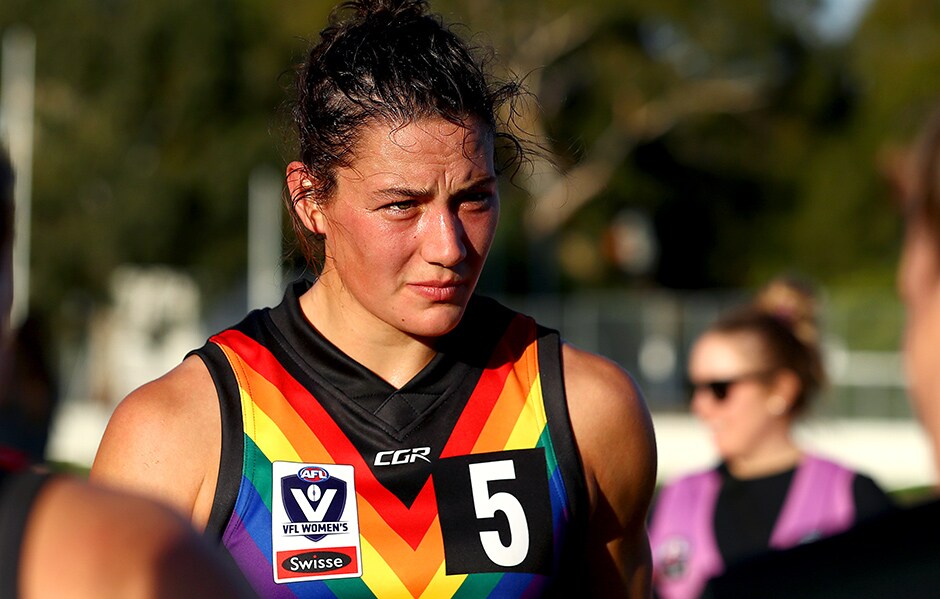 A cold and muddy start for Melbourne Uni ('MUGARS') set the tone on Sunday, as it fell to an impressive Essendon outfit by 13 points.
Essendon booted two unanswered goals in the first term which provided a favourable lead in tough conditions.
Jas Grierson kicked the MUGARS' first goal in the second quarter and proved pivotal on the day, switching her usual role in defence for time up forward and through the midfield.
Britt Gibson was another standout performer up forward, as well as Jess Trend on the wing.
Jess Duffin returned to action after a month-long scheduled break and dominated in defence and the midfield.
At the final siren the Bombers led 40-27.
Melbourne Uni 0.1 1.3 2.4 3.9 (27)
Essendon 2.1 3.1 4.4 6.4 (40)
Melbourne Uni
Goal kickers: B. Gibson, E. Hay, J. Grierson
Best players: J. Trend, K. Gillespie-Jones, B. Gibson, C. Daniec, S. Abbatangelo, V. Saad
Essendon
Goal kickers: J. Stassi 2, S. Wilson 2, C. McIntosh, L. Stepnell
Best players: C. McIntosh, K. Hicks, J. Stassi, S. Audley, M. Collier, K. Heil
Key stat-winners
Jess Trend (24 disposals, 4 marks), Jess Duffin (23 disposals, 6 marks), Britt Gibson (23 disposals, 1 goal) Kate Gillespie-Jones (21 disposals), Sophie Abbatangelo (15 disposals)