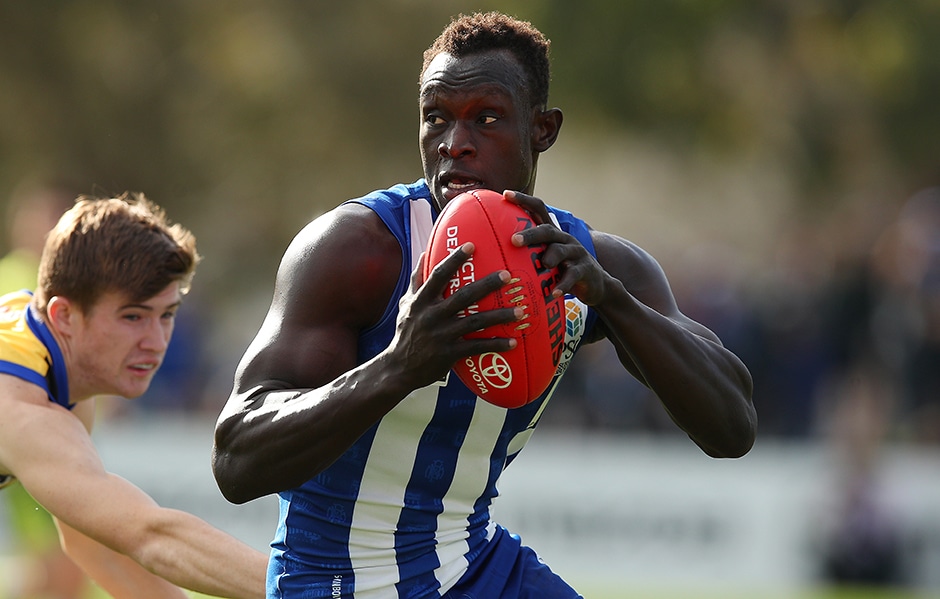 Majak Daw is set to play a half in the VFL this week following his successful return last Sunday.
"[Majak] got through the game on the weekend which was really pleasing … he's pulled up well. He'll look to play another half this week so that's really exciting news for all of us, it's a really good story," Shaw said on Wednesday.
"He's been through a hell of a lot, as has the club, and I just thought it was really special … even though he shanked a couple of kicks, it was just good to see his smile out there."
North Melbourne's VFL team will take on Essendon at Windy Hill, from 12pm.