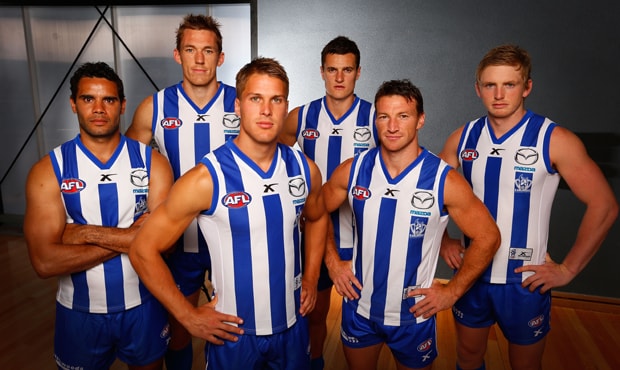 He's long been on the cusp, but now Scott Thompson has been officially added to North's leadership group.
Joining captain Andrew Swallow, Drew Petrie, Jack Ziebell, Brent Harvey and Daniel Wells, Thompson's inclusion was announced to the rest of the playing group on Tuesday in Ballarat, just hours before the intraclub match.
"As a junior I was always sort of the captain of the team at school and stuff so it's something I've always strived to be, a leader in the team," Thompson told the Herald Sun's Scott Gullan.

"I won't be changing anything but it's going to be very exciting."
One of North's best defenders, the 26-year old was runner up in the best and fairest last year after a solid season which included a 39 possession game against GWS in Round 23.

"If you look at our list, it's so young and we have probably got about 10 guys on the 40-game mark so it's really an exciting time.
"Some exciting footy was played in the second half of the year and it's a good time to be at the club.

"We have a pretty tough draw to start off so we'll know where we're at after the first eight weeks."

Recently married, the 93-gamer has proven to a be durable player for the Roos and missed just two games during Rounds 14 and 15 in 2012 after playing 86 in a row.
"It was the first two games I've ever missed in my life," he said.
"It was a back-related tight hamstring and I was pretty disappointed to miss those two.

"I thought I was right for the second one but they wouldn't let me."