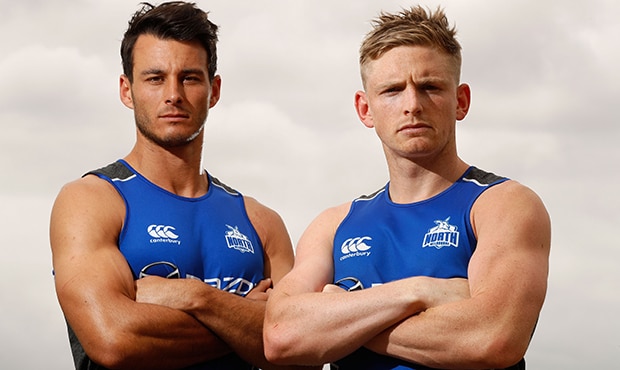 Robbie Tarrant says North's playing group is determined to play finals in 2017.
Tarrant, who was last week named vice-captain, said every player at Arden St refused to putting a ceiling on their expectations for next season.
"We have been in the finals the last three years and four of the last five years,'' Tarrant told The Herald Sun.
"So it's where we think we belong and we have a core of players in (Ben) Cunnington, (Todd) Goldstein, Ziebell, (Shaun) Atley and Jamie Macmillan.
"They have played enough footy to take the extra responsibility and I am definitely backing those boys in."
The number 25 said the playing group took belief from the start to its 2016 season, saying a rounded team effort was the reason for the club's early success.
"We started the year really well and there wasn't a reliance on one individual," Tarrant said.
"It was the team that came first and we are really excited by the fact if we get 22 players out there playing together we get the job done.
"It's why we are really keen to get stuck into next season."
Tarrant admitted his elevation to vice-captain had taken him by surprise, but he was determined to take on extra responsibilty in his new role.
"I wasn't in the leadership group last year but I guess in the last 12 months I have done a little bit with the group. I floated through some meetings and it was great," he added.
"It is a little surprising to get the role but the one piece of advice when I got voted in was that I didn't need to change too much.
"I will try to stick to that over the next 12 months knowing I have got a fair bit of scope to improve.
"My relationships off the field are the foundation and I can improve on the other stuff too."
The views in this article are those of the author and not necessarily those of the AFL or its clubs