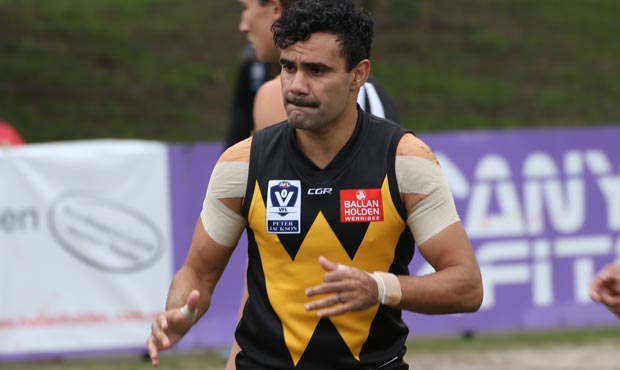 The VFL's Match Review Panel has handed Lindsay Thomas a one match suspension.
Thomas was cited for striking Rhys Palmer in Werribee's win over the Northern Blues at Ikon Park on Saturday afternoon.
The 29-year-old was offered a one match suspension with an early guilty plea for the incident, which was ruled as careless conduct with low impact and high contact.
North has accepted the ruling, meaning Thomas will be unavailable for selection at any level this weekend.
The full ruling
As a second offence which has been graded as Careless Conduct, Low Impact and High Contact player Lindsay Thomas has been offered a 2 match suspension, for the aforementioned charge with the option to take an early guilty plea of a 1 match suspension. The proposed sanction has been upgraded by one additional match due to player Thomas having a bad record – being suspended for two or more matches in the past 24 months, as per State & Territory Guideline 5.2 (c).