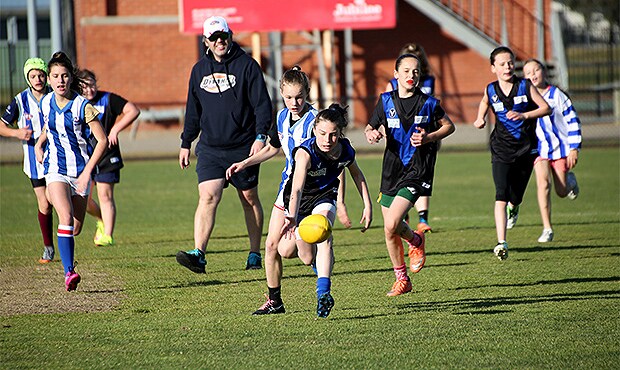 Could one of these kids become the next AFL or AFLW superstar?
There was certainly plenty of talent on show over the past three days, as hundreds of kids joined in North Melbourne's Next Generation Academy trials.
The club hosted testing at Arden Street on Monday for those living in Melbourne, with trials then moving to Werribee on Tuesday and Wednesday for those in the academy's Wyndham zone.
Kids between the age of 11 and 15 joined in an elite development session, which included beep and speed tests, measuring vertical leaps and game sense testing.
The program ended with several spirited matches at Galvin Park in Werribee, with some budding stars catching the eye of the North talent scouts.
Over 1,000 kids have now registered for the club's Next Generation Academies in Melbourne, Wyndham and Tasmania.
Testing in Tasmania starts next week, with registrations open until Friday.
CLICK HERE FOR MORE INFORMATION & TO REGISTER