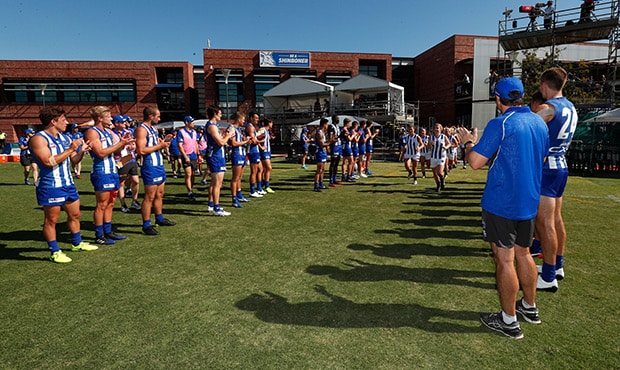 North Melbourne invites all 11 and 12-year-old girls and boys to attend our Next Generation Academy Gala Day in Tasmania on Sunday, February 25.
The day is designed for the kids to have fun, develop their skills and meet some of North's players.
Previous football experience is not a requirement to participate in the academy.
There are three locations across Tasmania to ensure girls and boys from all around the state can participate.
North West Tasmania: Ulverstone Rec Ground (3pm)
North Tasmania: Windsor Park (2.30pm)
South Tasmania: North Hobart Oval (12pm)
All registrants will be accepted, so register now by clicking here.
For more information, contact our Next Generation Academy team via email at nextgenerationacademy@nmfc.com.au.
North strongly encourages girls and boys from multicultural and Aboriginal and Torres Strait Islander backgrounds to register and attend the Next Generation Academy.