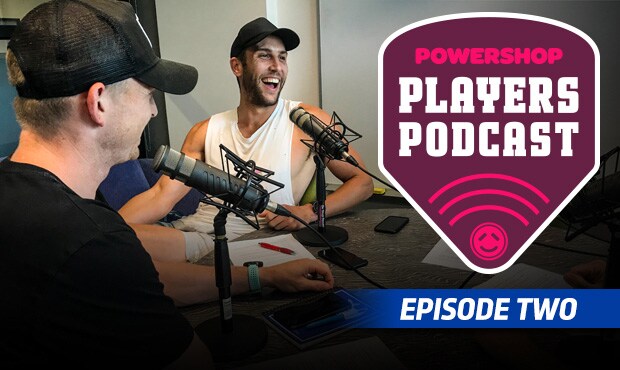 Jack Ziebell has his say on this week's most controversial footy topic; Jamie Macmillan recounts the time he almost shoplifted; and Sam Wright debuts his brand-new segment 'The Wright Time'.
It's all happening on Episode 2 of the 'Powershop Players Podcast' featuring three of the club's biggest personalities, and its just been released online.
The passionate debate between Ziebell and Macmillan over the AFL's controversial decision to issue an edict to AFLW coaches is just the tip of the iceberg. There's also an honest discussion about who the coaches pet is, which young player could be getting ahead of themself, and the boys tackle the age-old debate of crunchy vs soft peanut butter.
The 'Powershop Players Podcast' is like nothing you've heard before.
PRESS PLAY below to listen to the Players' Podcast.
Got a topic for the boys to discuss next week? Send us a tweet @NMFCOfficial.
Miss last week's episode? Listen below.
The views in this article are those of the author and not necessarily those of the AFL or its clubs