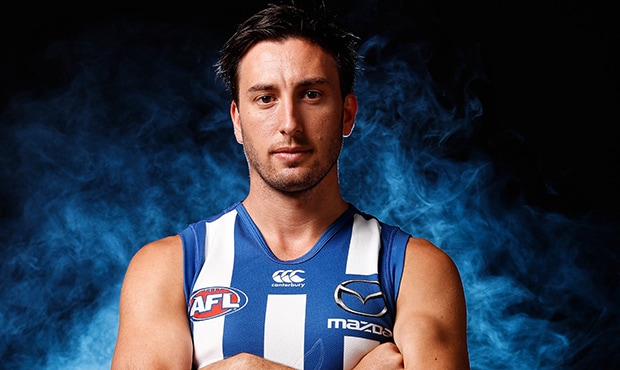 North defender Sam Wright has revealed he will return to footy at the end of this month after a horror run with foot injuries.
Wright, who hasn't played an AFL match since Round 11, 2016, says he will make his comeback via the VFL.
"March 31st will be my first game. It'll be against Collingwood with the VFL team," Wright told the Powershop Players Podcast.
"I'm obviously looking forward to it given I know the exact date."
Despite Wright having been back training with the main group since February, the 27-year-old will continue to exercise caution to prevent further injury.
"I feel really good now, and I feel like I could probably play," Wright said.
"I've been back into full training for four or five weeks now so I'm feeling really good about that, so it will just come down to ticking the boxes in terms of strength and how I'm feeling."
PRESS PLAY below to listen to the Powershop Players Podcast.