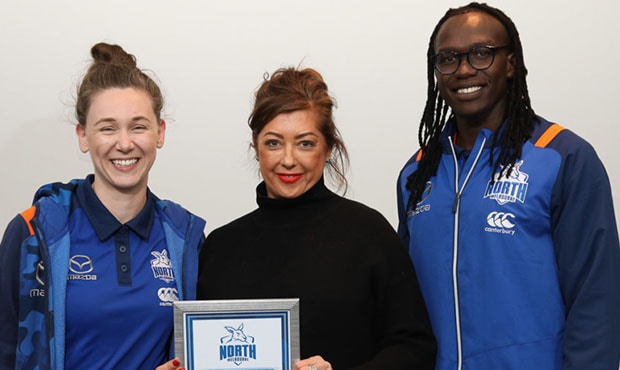 Let good deeds be like rain, drop a little everywhere. It's a saying that sums up North Melbourne's annual Shinboner Award which recognises clubs that engage with under-represented groups and in doing so, increase grassroots participation and social cohesion.
This year, the Flemington Juniors Football Club in the Western Regions Football League (WRFL) has been deemed a worthy winner.
"I think this award is a really valuable way North can honour and highlight some of the great work community football clubs are doing in our backyard," North's manager of diversity and inclusion, Jayde de Bondt, told North Media.
"Flemington Juniors have been very proactive in making their club more welcoming and inclusive, and we look forward to seeing all the great work they continue to do."
The prize, a signed North guernsey and one-thousand-dollars towards participation initiatives.
Undergoing extensive cultural awareness and cohesion training, Flemington Juniors are leading the way in supporting young people from multicultural, Aboriginal and Torres Strait Islander backgrounds.
The club has also created a number of initiatives to support these young people through football, removing a number of their barriers to playing.
Increasing female participation in sport remains to be a goal of the club, aiming to double participation in the coming year.
The views in this article are those of the author and not necessarily those of the AFL or its clubs