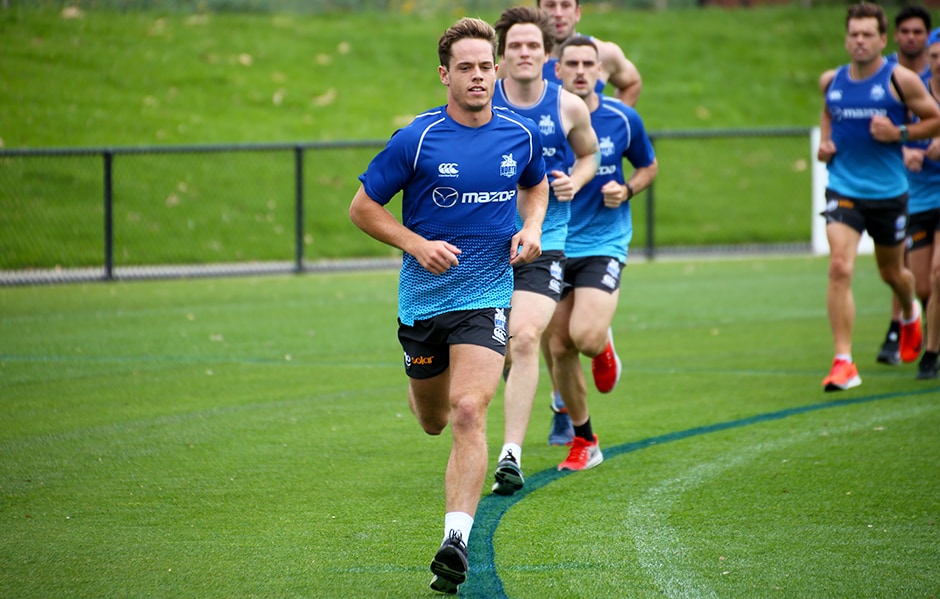 Six new Shinboners took to the training track on Monday morning, in what was a tough start to life in the royal blue and white stripes.
Draftees Tarryn Thomas, Bailey Scott, Tom McKenzie and Tom Wilkinson were thrown straight into the thick of the action, as they took part in the first 2km time trial of the pre-season.
The draftees were straight into the action.
Tarryn Thomas.
Bailey Scott.
Tom McKenzie.
Fellow new recruits Curtis Taylor and Joel Crocker weren't able to take part in the time trial after recently overcoming injuries, but were able to enjoy some light skills work.
Joel Crocker and Curtis Taylor.
The time-trial was a tight affair, with Trent Dumont and Mason Wood setting a strong pace from the start.
Dumont and Wood set the pace from the start.
Trent Dumont.
Paul Ahern.
The duo went head-to-head for almost the duration of the 2km, before Wood broke ahead for the win.
Mason Wood eventually pipped Trent Dumont to win the time-trial.
Tom Wilkinson also showed one of the reasons why North's recruiters were keen to give the 22-year-old a chance at AFL level, as he recorded the equal second-best time with Dumont.
Tom Wilkinson.
The views in this article are those of the author and not necessarily those of the AFL or its clubs