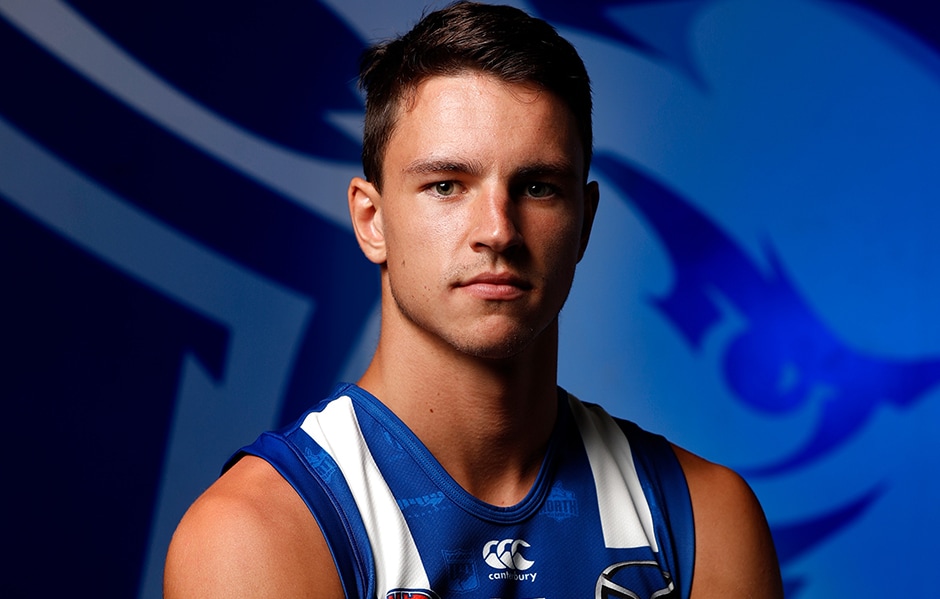 With North Melbourne building its on-ball brigade during the 2018 trade and draft periods, you could be forgiven for expecting a 19-year-old to expect to play second fiddle in 2019.
But while Luke Davies-Uniacke understands it's going to be a hard midfield to break into, he's full of ambition.
"I want to have a really big year I really want to cement my spot in the best 22 and play some really good football," the youngster told North Media.
It's not going to come without plenty of hard work, and learning off some more seasoned campaigners.
"You've definitely got to earn your spot this year. If you aren't getting picked it's probably for a good reason," Davies-Uniacke said.
"There is a lot more quality in the midfield group for me to learn and feed off. It's really good for me to be able to battle it out against these guys at training.
"Dom (Tyson) and Hally (Aaron Hall) have been really good since they have come in, and if I stuff something up they give me pointers on how I could do it better.
"Cunners (Ben Cunnington), Higgo (Shaun Higgins) and Benny Jacobs are always helping me out too. I feel pretty lucky to be able to learn off these guys."
Training with a such a strong group has helped build Davies-Uniacke's confidence, both mentally and in his body.
"I'm feel like I'm taking the game on a bit more in training and backing myself and my skills in," he said.
"I have put a bit of size on, and I'm definitely feeling stronger. I'm leaner too. My skinfolds are down and I'm definitely noticing it helping me run better.
"I'm feeling much fitter and am able to get to more contests to help out."
With versatility becoming an ever-important facet of the modern game, the North number nine believes he can have an impact in more than just a midfield role.
"I definitely see myself as midfielder, but I think I have the ability to roll forward as well when I need to, which is something I did in my juniors."
Davies-Uniacke was taken with pick 4 in the 2017 National Draft, North's highest pick since 2006.
Expectations were understandably high for a player who had dominated at junior level, with Davies-Uniacke showing glimpses of his huge potential throughout his seven AFL games in his debut season.
"It's a bit different this year," he added.
"There are still a lot of expectations, but I try not to think about that too much, and just want to go about my business and do what's right for the team."