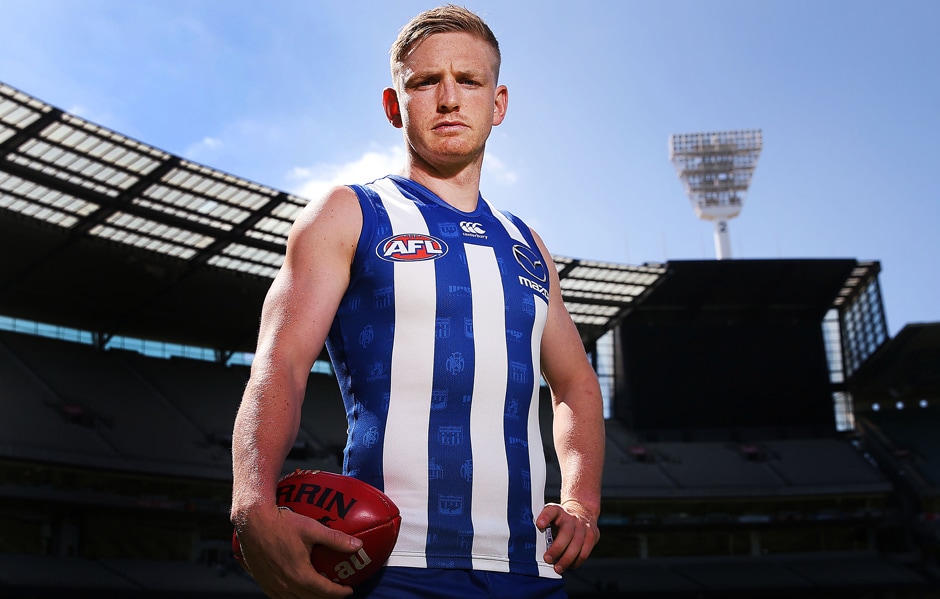 North skipper Jack Ziebell is hopeful midfield stopper Ben Jacobs (sinusitis) and second-year forward Will Walker (knee) are nearing their respective returns to football.
Neither competed in the JLT Community Series because of issues dating back to last season and after being limited throughout the pre-season.
Ziebell, who is entering his third season as the Kangas' skipper, also dismissed talk of an epidemic of calf injuries at the club.
Coach Brad Scott admitted after North's JLT finale last weekend that club medicos were "overly cautious" towards any calf problem now after dealing with a series of them over the summer.
Among those restricted or who missed pre-season games because of a calf issue were Ziebell, Robbie Tarrant, Mason Wood, Jasper Pittard and, more recently, Jamie Macmillan and Marley Williams.
"Marley and Jamie are both fine and expecting to play in round one, and myself and Robbie Tarrant, who at the start of pre-season injured our calves, are also fine now," Ziebell said.
"We've been doing all the training post-Christmas, so I don't know about the epidemic as of now. The boys who've had injuries are looking good, so it's all positive."
The Roos could have as many as five newcomers in round one against Fremantle, with Jared Polec, Jasper Pittard, Dom Tyson, Aaron Hall and draftee Bailey Scott making strong cases.
Ziebell forecast significant competition for spots at North Melbourne this season as the team tries to return to the finals.
"I don't think 34 goes into 22 very well, so the coach has some (selection) headaches and that's a great position to be in as a club," he said.
"There are going to be guys who don't play who should be playing and that just shows the strength of our club at the moment.
"It's exciting to see we have that much depth at the moment and … whatever way the coach decides, I'll be fully confident going over to Perth in round one that we can get the job done
The views in this article are those of the author and not necessarily those of the AFL or its clubs