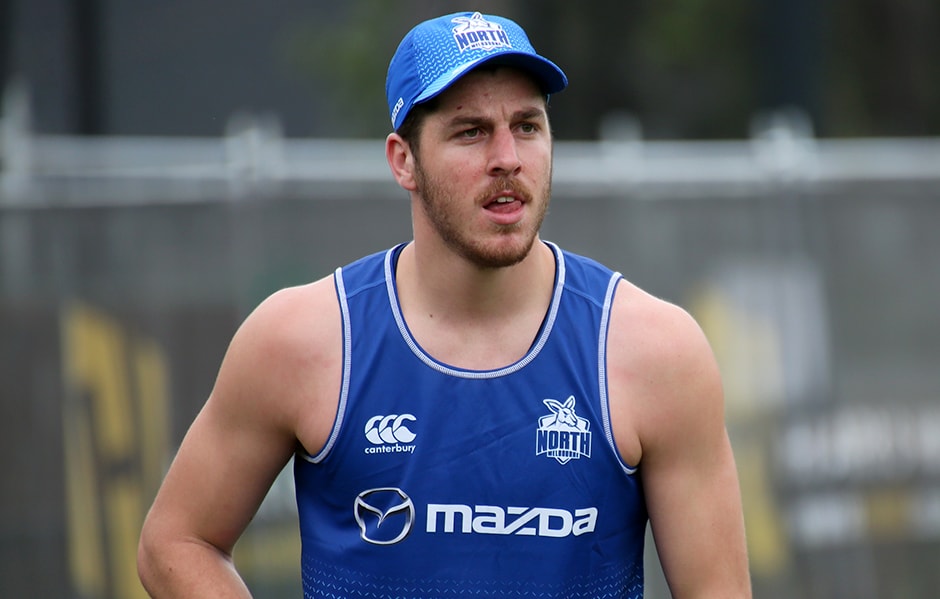 North Melbourne's VFL side enjoyed its first win of the season on Sunday, thanks in no small part to Tristan Xerri's efforts.
The emerging ruck/forward had his best game of the season in the win over Geelong, collecting 20 disposals and impressing with his aerial dominance.
He pulled down 9 marks and kicked 3 goals.
"Personally, it was really good to finally take those marks," Xerri told North Media.
"I felt like I hadn't quite been timing them right in recent weeks, so it was good to get that right. I've been working on it a lot with the coaches, both out on the track and in the vision.
"I've been working on my jump, and on the weekend they seemed to stick, which was really good."
As well as proving an aerial threat in attack, Xerri is equally as imposing in the ruck.
"My aggression and intensity is something that I pride myself on," he said.
"I like to help the midfielders out as much as I can, so when the ball hits the ground I want to tackle and do my bit for the team."
After missing most of the pre-season with osteitis pubis, the 20-year-old has hit the ground running since returning from injury.
"I spent a long time out of training, missing pretty much all of pre-season, but it was worth it to get symptom free," Xerri said.
"Since I've come back into the team I haven't felt it one bit."
Xerri was drafted as a ruckman, but his versatility sets him apart.
"I am working on both my ruck and forward craft," he revealed.
"I think I probably enjoy playing in the ruck more, and hope to be a ruckman, but there's definitely benefits to learning both.
"If I can develop both aspects of my game, it will hold me in good stead for the future."
And he has some great role models to learn off, in both departments.
"It's really good to test myself against guys like "Goldy" (Todd Goldstein) and "Tommy" (Tom Campbell). They are both bigger bodies and great ruckmen so it's a great test," Xerri added.
"Tommy is new to the club, but he's been really good for myself personally and for the VFL team. He's a great character and a great leader. I learn a lot from him and we are pretty close.
"When I'm on the track, "Browny" (Ben Brown) and those guys are really helpful with learning my forward craft.
"Brendan Whitecross is great in the VFL, and he goes through a review with me every week and lets me know what I need to work on."