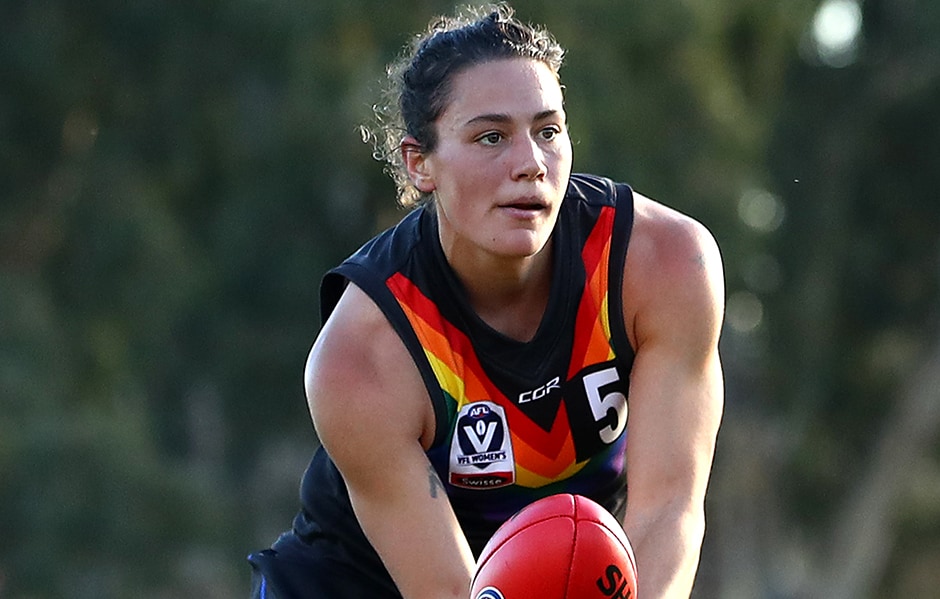 Melbourne Uni (MUGARS) claimed a much needed five-point win on Sunday against the Casey Demons.
A strong contested mark in the dying minutes from defender Vivien Saad taking the MUGARS to its fourth win of the season.
Melbourne Uni's four goal opening term to the Demons' one proved handy, in an arm-wrestle.
Strong defensive efforts refused the Demons opportunities in their forward 50 for much of the game, the MUGARS clinging to the win despite a late surge from the opposition in the last term.
North's AFLW listed star Jas Grierson, had a best-on-ground performance out of the backline, rebounding and providing opportunity though the midfield.
Jess Duffin was instrumental with 39 disposals, while Kate Gillespie-Jones dominated with 33 disposals, 15 tackles and a goal.
The trio combining effortlessly to claim its fourth win for the season.
Kaitlyn Ashmore, Taylor Mesiti and Elisha King were also in action.
Melbourne Uni: 4.2 4.4 5.7 5.8 (38)
Casey Demons: 1.2 1.5 2.7 4.9 (33)
Melbourne Uni
Goal Kickers: K. Angelis 2, K. Gillespie-Jones, E. King, K. Cox
Best Players: J. Grierson, K. Angelis, H. Whitford, J. Duffin, K. Gillespie-Jones, N. Julian
Casey Demons
Goal Kickers: H. Cordner, K. Hore, E. Zanker , E. Birch
Best Players: C. Sherriff, H. Cordner, E. Birch, E. Zanker , A. McDonough, G. McLean
Key Stat-winners
Jess Duffin (39 disposals, 9 marks, 8 tackles), Kate Gillespie-Jones (33 disposals, 12 Marks, 15 tackles, 1 goal), Jas Grierson (17 disposals, 7 marks), Viven Saad (14 disposals, 15 hit outs)