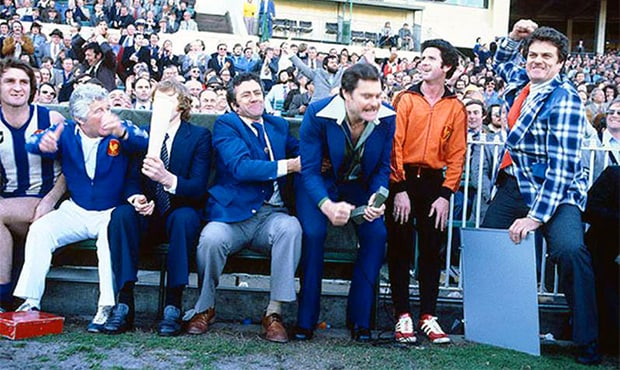 North Melbourne is deeply saddened by the passing of former player and club stalwart, Max Ritchie, aged 84.
Ritchie played 55 games in the royal blue and white stripes between 1955 and 1960 and later became chairman of selectors under coach Ron Barassi during one of the club's most successful eras.
"Max came back to North in the Aylett/Barassi era from Sydney, and was another of those North Melbourne people who wanted nothing but success for the club," club legend Ron Joseph remembered.
"He always wanted to contribute to the club after his playing career, and did so in our inaugural premiership era."
One of the Shinboner's most famous tales come in the immediate aftermath of the 1977 drawn Grand Final.
As the final siren sounded, Barassi and Ritchie made their way to the North huddle. Ritchie noticed several Collingwood players lying on the ground exhausted, while all but one of the North men were still on their feet. Ritchie made Barassi aware of this saying he thought the Magpies were "gone".
Sure enough, he was right, and the following week, North won its second premiership.

Renowned for his blue and white chequered jacket, Ritchie remains one of the club's most iconic figures.