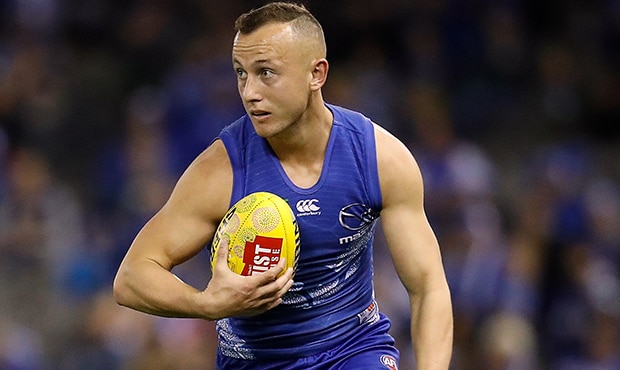 The North Melbourne list management team has informed six players their time at Arden St has come to an end, following the club's 2018 home and away season.
Billy Hartung, Tom Jeffries, Oscar Junker, Gordon Narrier, Daniel Nielson, and Josh Williams were told on Tuesday they won't be offered new contracts.
North GM football Cameron Joyce said delisting players is always tough for all involved.
"It's the worst part of our job, by far," he told North Media.
"Our focus though is on supporting the boys as best we can as they transition to another club or in some cases, look to go in another direction completely in terms of their careers.
"For all these boys, they've given their all to the North Melbourne Football Club and we must duly acknowledge their contributions and efforts."
Hartung managed 13 games for the Kangaroos after making his way from Hawthorn at the end of the 2017 season. The 23-year-old played every match until a hamstring injury cut his season short in Round 14 against the Bulldogs.
After making their debuts in 2017, Nielson and Williams were unable to break back into the North side this year, having played seven and two career games respectively.
Junker was unfortunate to have broken his leg in a pre-season practice match last year, but was re-rookied this season, while Narrier was selected with pick 20 in the 2017 rookie draft.
Jeffries was signed as a category B selection with a background in rowing and rugby.
"We wish all the players the very best for the future and hope they find other opportunities," Joyce added.