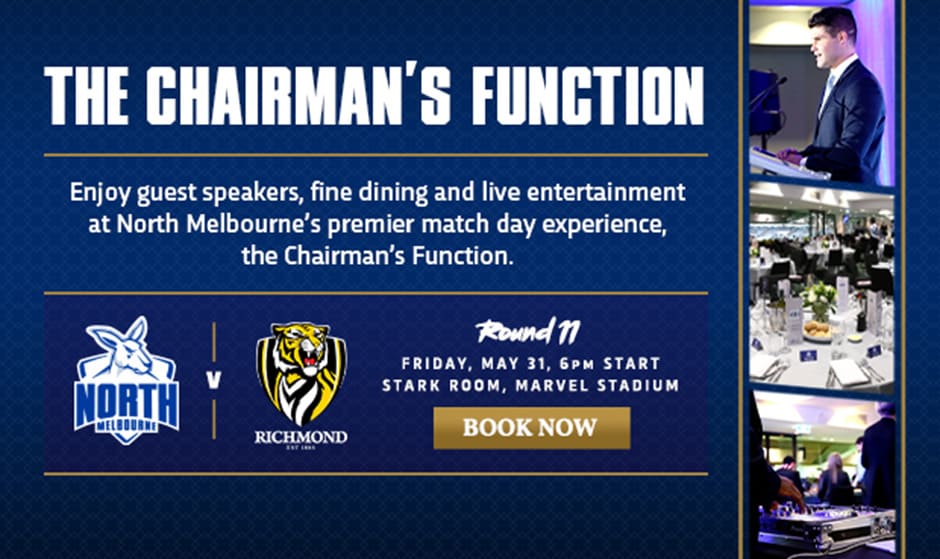 Enjoy a Friday night blockbuster when North Melbourne returns to prime-time to take on Richmond in Round 11.
Presented by Spirit of Tasmania, the Chairman's function will celebrate the 'Flavours of Tasmania', with guests enjoying the best produce the Apple Isle has to offer with a two-course meal, half-time grazing stations and premium beverages.
Ben Jacobs will be joined by assistant coach Rhyce Shaw and data analyst Glenn Luff to preview the game, with live music throughout the evening.
Guests won't miss a moment of the action with the best seats in the house on Level 2 - centre wing.
Enjoy a fantastic networking opportunity but with limited availability, fans are urged to get in quick.
Click here to purchase your ticket today.
The final Chairman's function for 2019 will be held in Round 20 against Hawthorn.
The views in this article are those of the author and not necessarily those of the AFL or its clubs