North Melbourne's newest recruits were welcomed to the club on Monday morning.
After being drafted last week, Charlie Comben, Jack Mahony, Flynn Perez and Matt McGuinness reported to Arden St for their first day as AFL players.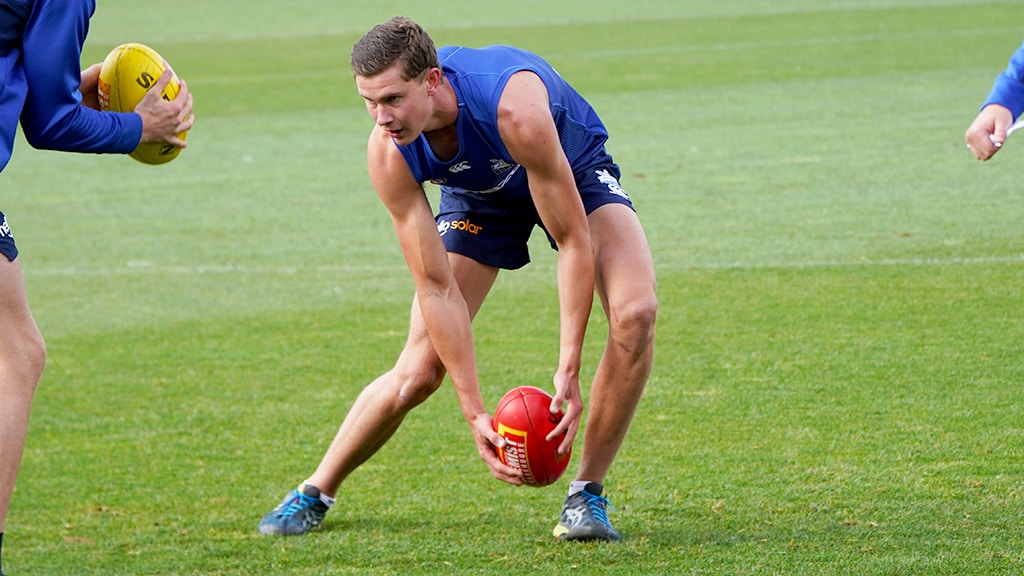 Charlie Comben.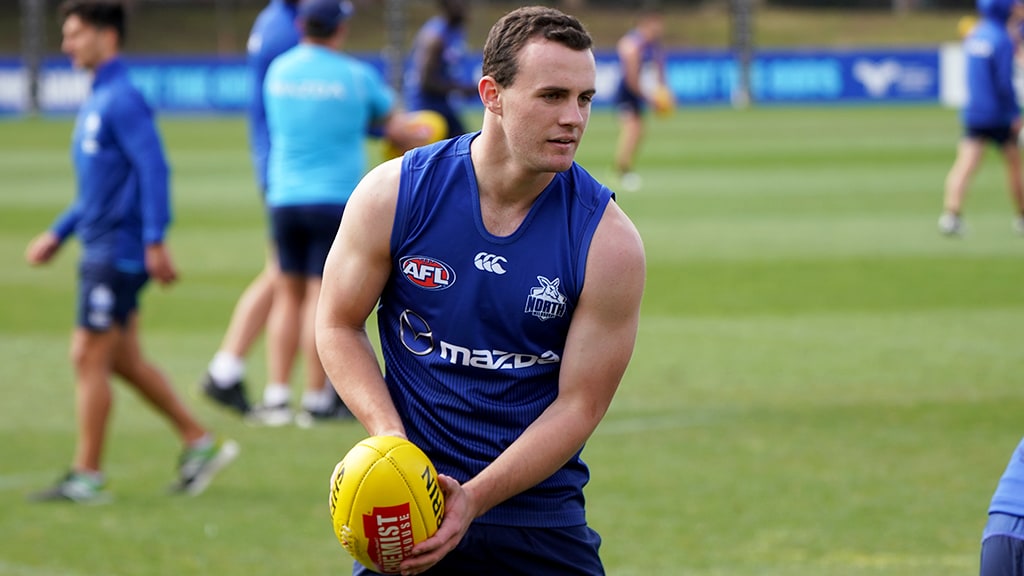 Jack Mahony.
Flynn Perez.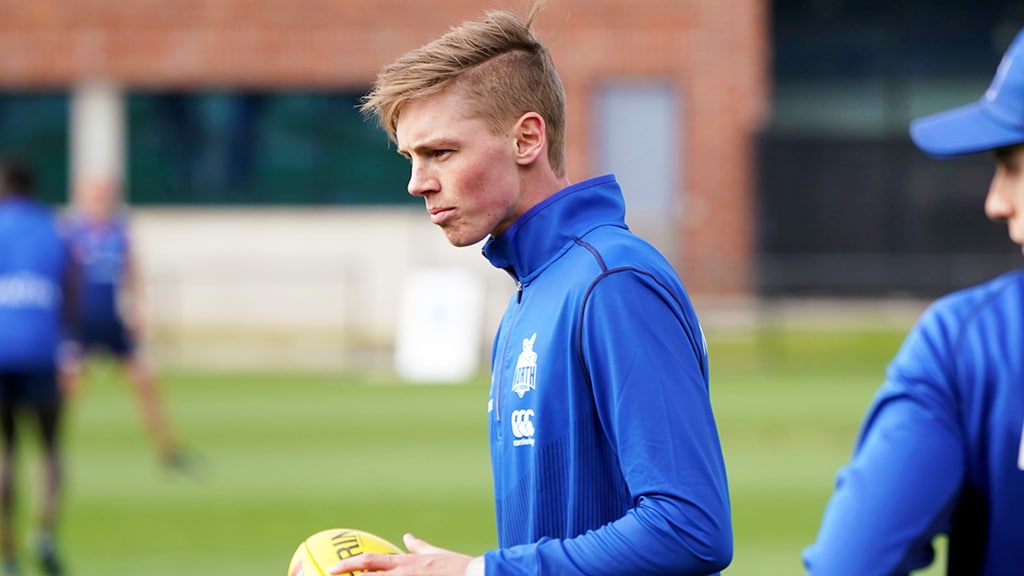 Matt McGuinness.
There was plenty of excitement for not only the draftees, but within the current playing list, with Trent Dumont looking forward to working with his new teammates.
"You come into the environment with your eyes open, just trying to take everything in like a sponge," he told North Media.
"Us boys will just doing what we can to make them feel as comfortable as possible." 
The memories of being selected still resonate with Dumont, who was selected with pick 30 in the 2013 Draft. 
"They've (the recruits) got a story they have to write now, and it's an exciting time for them," he said. 
"There's a lot of hard work ahead, but we as a group have to be there for them now and to support them as best we can.
"The advice I'd give would be to be as open to learning as much as possible. Sit up with the coaches, learn from them, and get to know your teammates, as that connection helps to receive feedback.
"They'll hopefully add plenty to this club in the future, and we can share success together."
Head of development, Gavin Brown said that the first week is likely to be a light one for the youngsters.  
"It's a low-key week for them. It's an introduction to the program, and they will join in training where they can," he said. 
"We'll slowly build them up until we feel we can fully integrate them into the program."
The first-year players head to Rye for a training camp on Monday afternoon. 

Check out the best photos from the session below.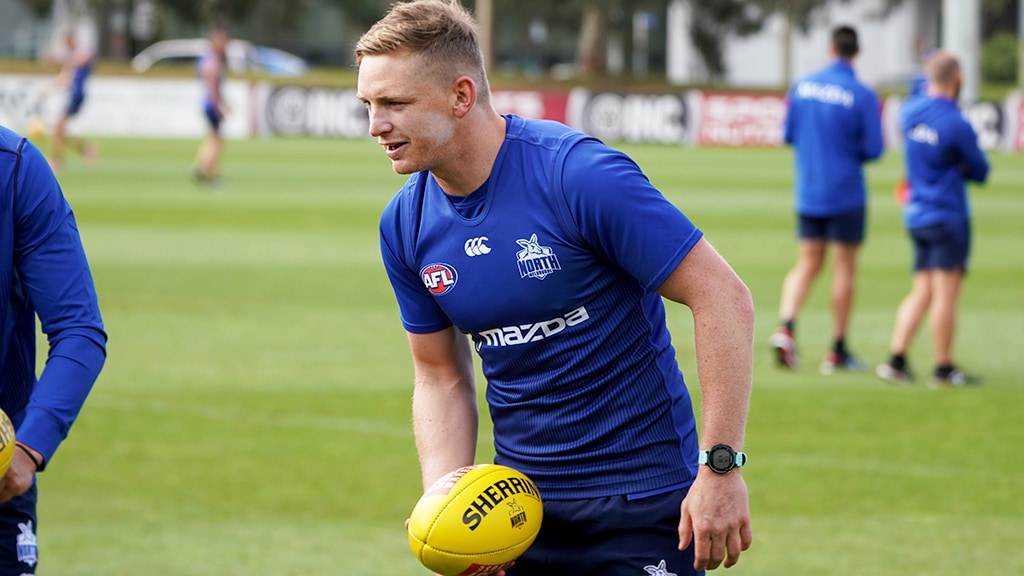 Jack Ziebell.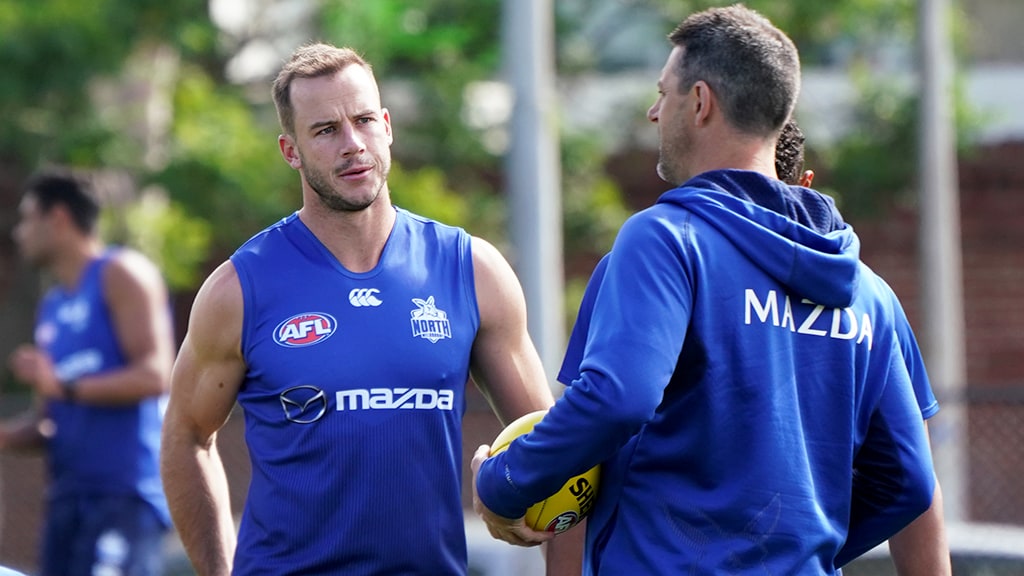 Josh Walker listens to Jade Rawlings.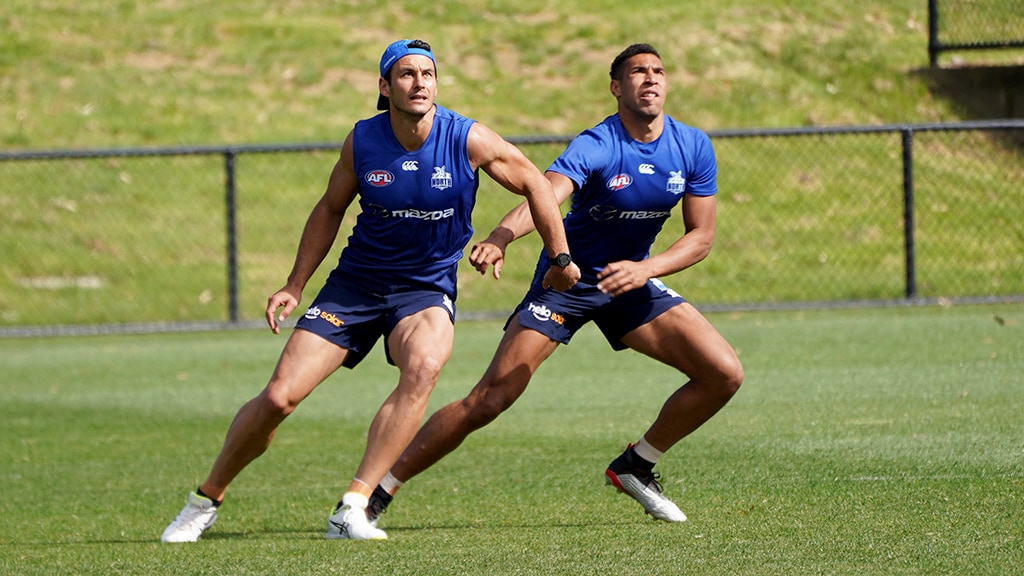 Robbie Tarrant and Aiden Bonar.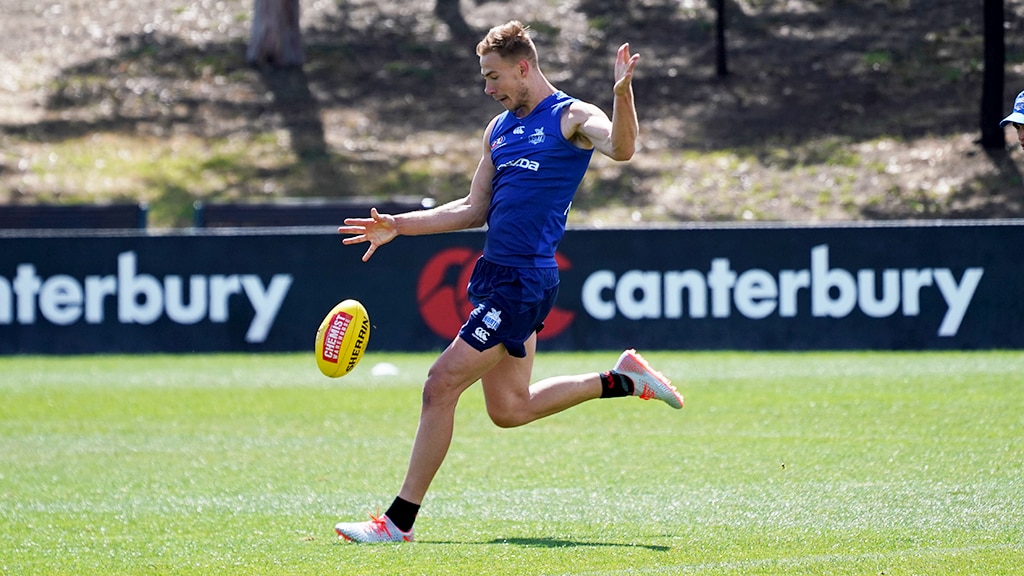 Ben McKay.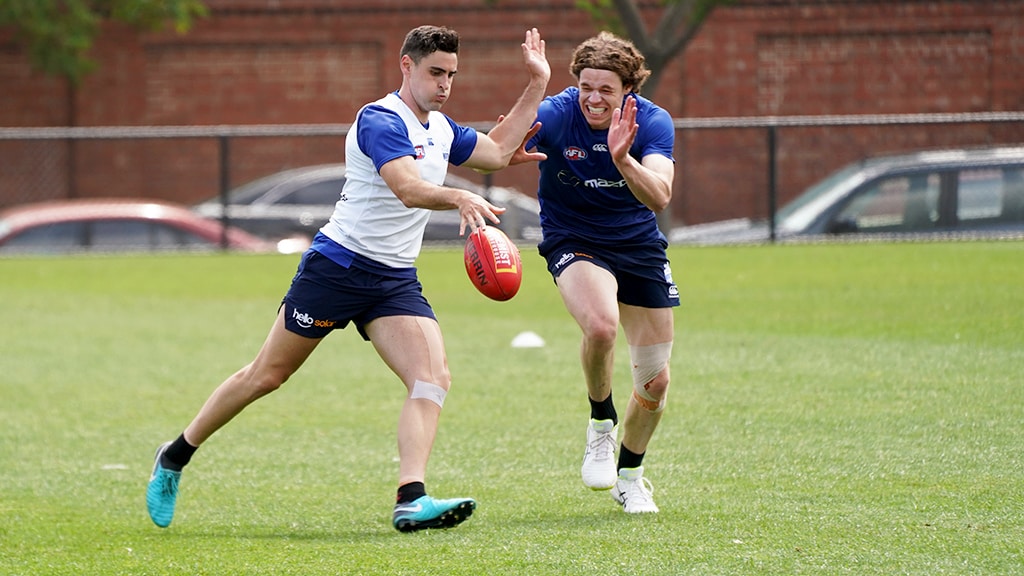 Paul Ahern and Ben Brown.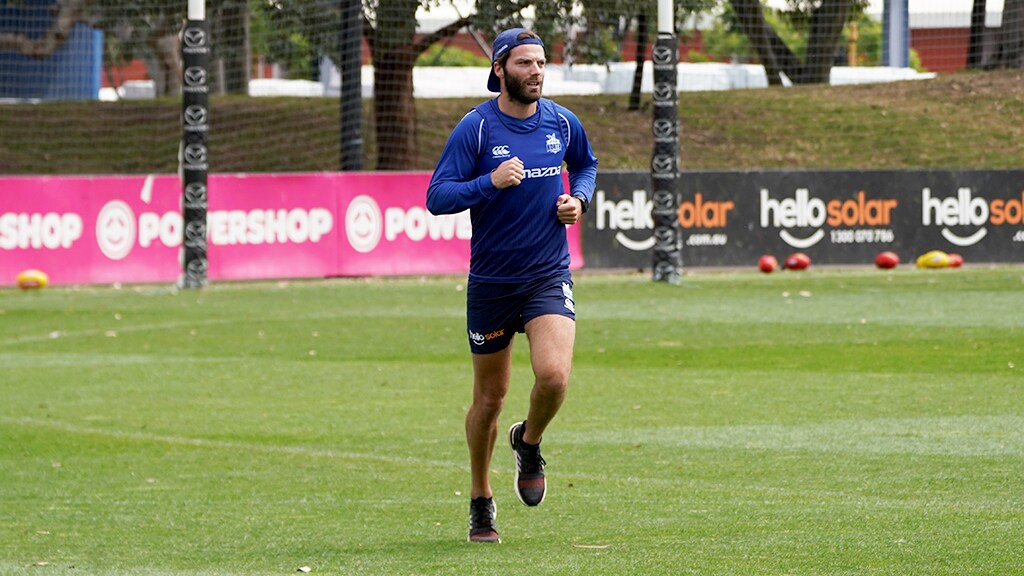 Luke McDonald is running again.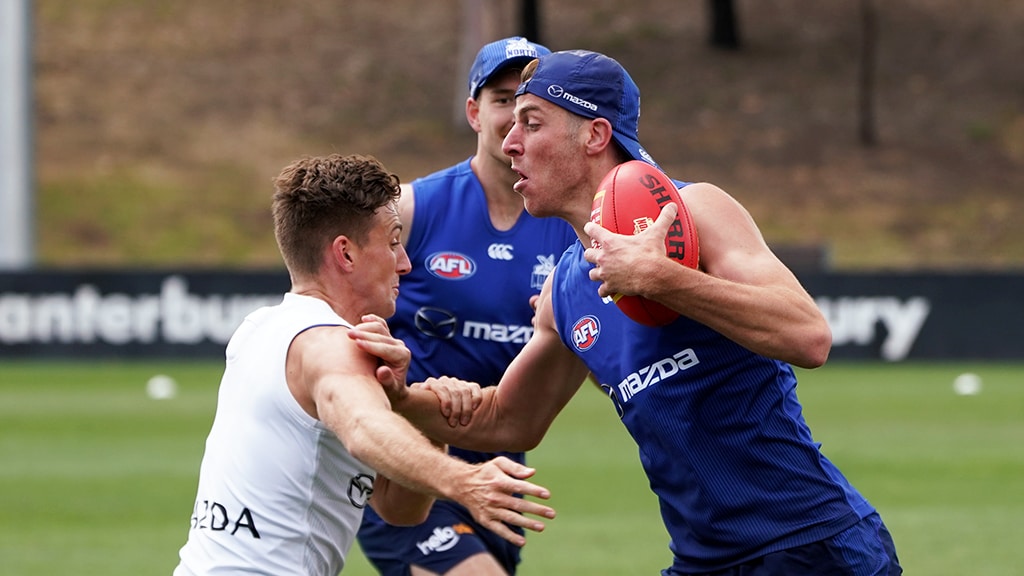 Tristan Xerri breaks Shaun Atley's tackle.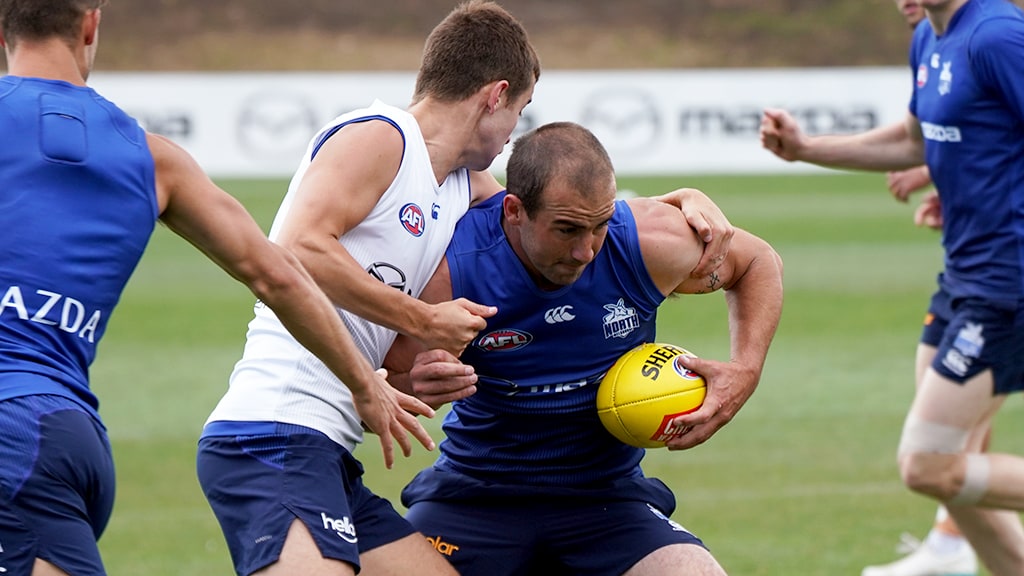 Ben Cunnington evades Joel Crocker.
Aiden Bonar gets a handball off under pressure.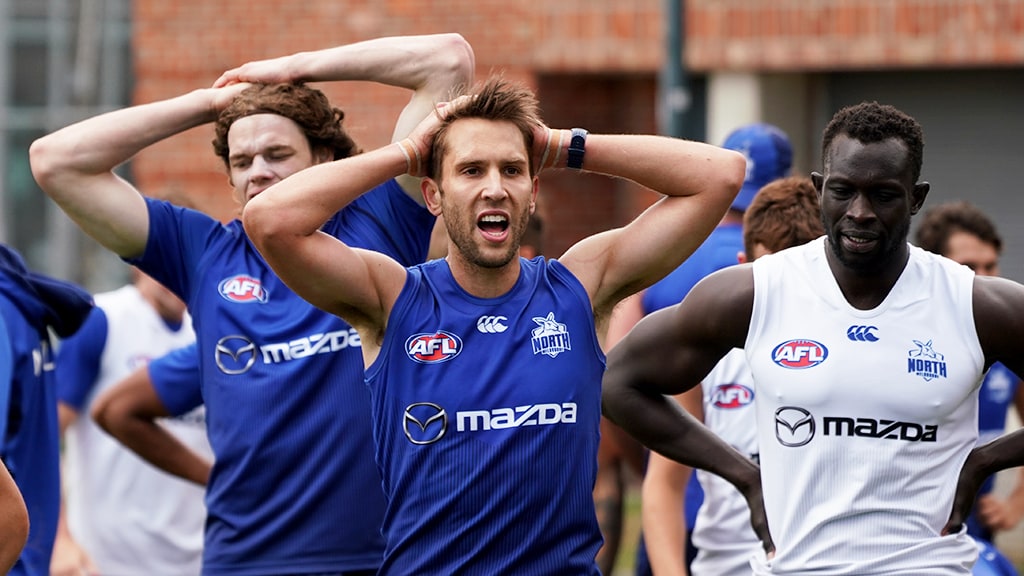 WWorking hard.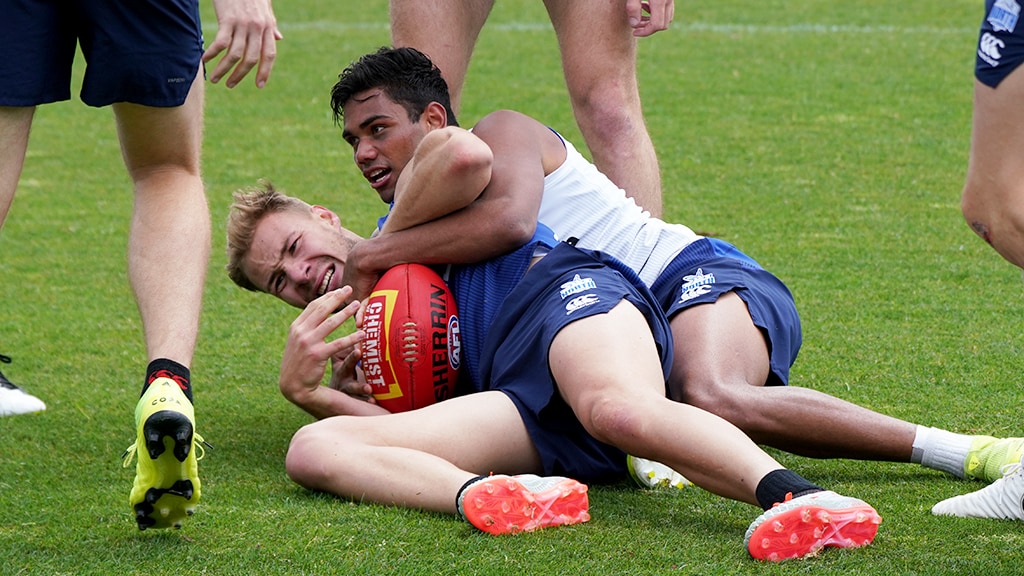 TTarryn Thomas tackles Ben McKay.