With North Melbourne introducing a new jumper for this year's pre-season games (above),
NMFC.com.au
looks back at the club's previous pre-season designs.
The 2014 version was selected after a fan vote late last year. Four options were selected and taken to a poll, with the below option taking
42 per cent of more than 5,000 votes
.
Click here to purchase the NAB Challenge guernsey
There have been two distinctive pre-season guernseys in the club's history. The 1995 edition was essentially the same as the away jumper, while all other versions were also utilised during the home and away season.
[RELATED:
The complete jumper history of the North Melbourne Football Club
]
In 1995, North donned the Kangaroo guernsey for the first time in its successful Ansett Australia Cup campaign. It wore variations of the same guernsey as an away/clash strip until 2002.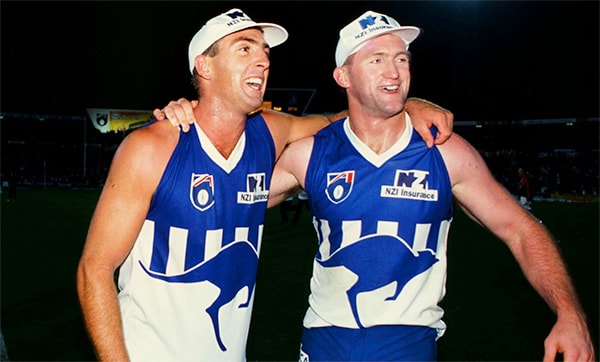 From 1998 to 2000, the pre-season strip was predominantly white in the top half, with the blue towards the bottom, worn here by David King.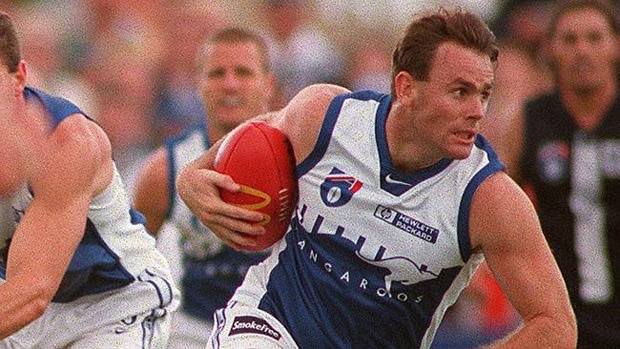 Picture courtesy Herald Sun

It clearly worked well as the side ran out pre-season premiers in 1998 before finishing runners-up in 2000.
North debuted a new top in 2002. Instead of the top half of the jumper filled with white, it was replaced with blue and grey stripes. The bottom half was still predominantly blue.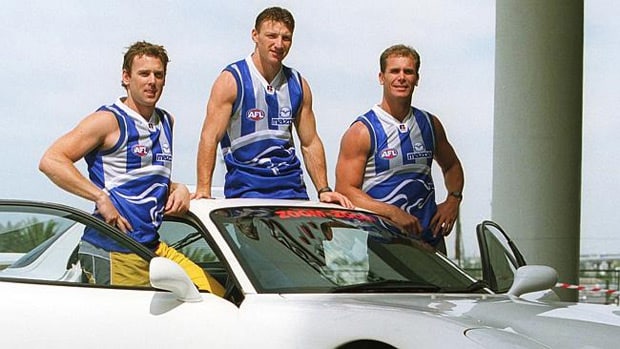 Picture courtesy Herald Sun

It was just a one-year stint for the jumper, but it proved to be a success. Variations of the above were used for the club's away guernsey in 2003 and 2004.
North wore its clash guernsey during the 2005 pre-season competition, then known as the Wizard Cup. The Kangaroos only donned the jumper twice during the home and away season.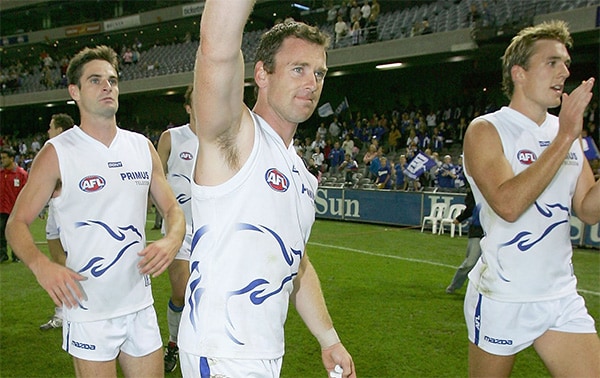 After the home strip was used several years, North's reverse strip was a welcome addition in 2012 and was also used throughout the 2013 pre-season campaign.
It will remain as the club's clash strip throughout the home and away season.