North Melbourne managing director and CEO, Carl Dilena, has made the following statements regarding North's AFLW bid:
"On behalf of the club, Brad Scott, Jack Ziebell and Lacie Harvey, Daughter of Brent, today hand delivered our submission for an AFLW licence to AFL football operations manager, Simon Lethlean, and head of female football, Josh Vanderloo.
"Competition between AFL clubs is fierce, with only limited licences available. Only two to four AFL clubs are expected to receive licences. The AFL has also reiterated that it will only issue licences to existing AFL teams.
"We have worked very closely with AFL Tasmania on our submission and our proposed model has a strong focus on Tasmania.
"Tasmania has understandably been crying out for greater representation on the national stage and our proposal seeks to deliver this through a genuine joint venture approach.
"A critical success factor for our proposal is the development of female football talent in Tasmania and sustained growth of the national AFLW talent pool. We are already a long way down the path to achieving this.
"Over the past two years we have worked closely with AFL Tasmania to improve Tasmanian football talent pathways, particularly for females. Our Next Generation Academies in Tasmania currently boast an incredible 29 per cent of all participants across the entire AFL – these are phenomenal numbers that highlight the level of interest and growth in the game in young people in Tasmania, but also the great work we continue to do.
"We have also expanded our school and Huddle community programs in Tasmania to increase participation, enhance education outcomes and promote social inclusion.
"Our work with AFL Tasmania has seen the number of girls and women's teams in Tasmania grow from seven to 62 within the past two years, while there are now 43 youth or girls teams in the state. There were no youth or girls teams just two years ago. Importantly, the Tasmanian Women's State League has now been introduced, further enhancing the female talent pathways in Tasmania.
"By focusing on participation and talent development at the grass roots level, integrating Tasmania into our AFLW licence submission and playing AFLW games in Tasmania, we hope to further inspire female participation, deepen the Tasmanian talent pool and improve the female talent pathways.
"Our target is to have half of our team from Tasmania with the team being a genuine North Melbourne/Tasmania partnership. There were only four Tasmanians in the AFLW in 2017 and we are determined to significantly increase this number.
"If we are successful in obtaining an AFLW licence we will continue to work closely with AFL Tasmania and other Tasmanian stakeholders to build a model that provides the best possible outcomes for Tasmania."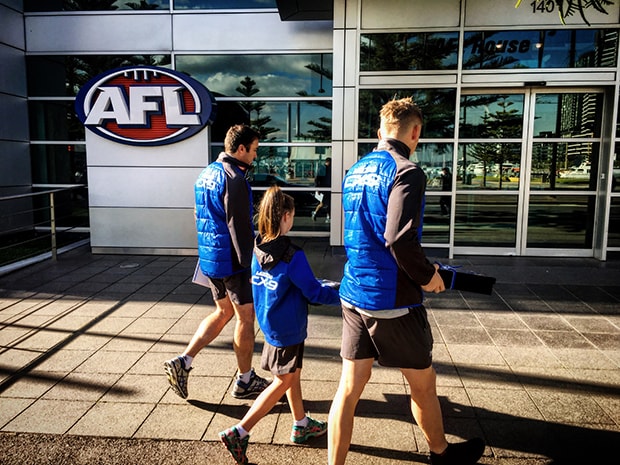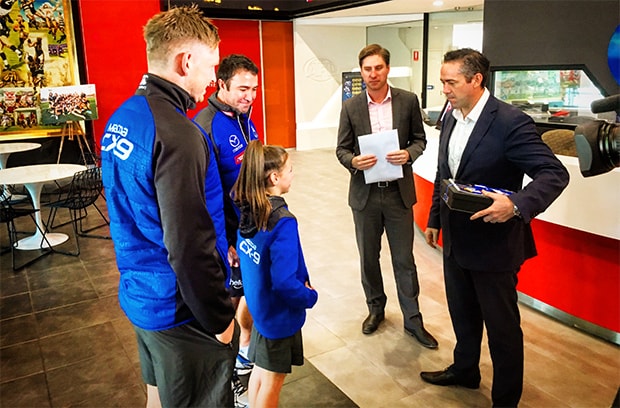 Hame chatting with @NMFCOfficial's CEO Carl Dilena about the club's provisional @aflwomens licence. #AFLNorthSaints pic.twitter.com/5sBGqeevwc

— AFL on 7 (@7AFL) June 16, 2017