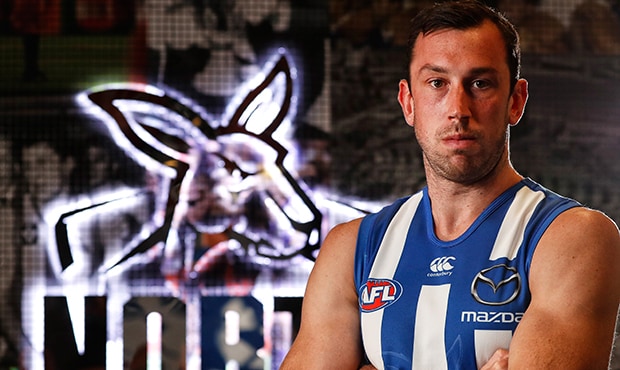 North Melbourne v West Coast
Sunday, March 26 - 1.10pm
Etihad Stadium
All the information you need to know ahead of the clash against the Eagles.
Match-day partner
Munich Brauhaus is the match-day partner for Round 1.
Munich Brauhaus is North's official pre and post-game venue partner - #MeetYouAtMunich.
One lucky row of fans will receive prizes from Munich Brauhaus at quarter-time of Sunday's game. Stay in your seats and check out the big screen to see whether you have won.
Membership
Member access
This week's match is a designated home game with game day members able to access the venue by scanning their card at the gate.
General Admission members can find a seat in any of the designated General Admission areas on Level 3.
Match-day enquiries
Membership representatives will be located in the new Membership Hub outside Gate 5 for membership sales, general enquiries and scarf or cap collection.
Premiership Room
All Premiership Club and Schimma Platinum Club members will have access into the Premiership Room on Level D at Gate 6.
Food and drink options are available for purchase in the room. Reservations are not required.
Social Club
All Social Club members will have access into the Social Club room on Level 1 at Aisle 15.
There will also be player appearances in the room from one hour before the start of the game.
Food and drink options are available for purchase in the room. Reservations are not required.
Member Code of Conduct
While barracking and supporting the club is a vital part of the game, offensive or aggressive behaviour (including yelling and swearing when dealing with club staff, agents or AFL or other event staff) will not be tolerated.
Club members who consume alcohol on a match day are to do so responsibly. Drunkenness will not be tolerated.
Club members who breach the behaviour code of conduct may face penalties including cancellation of membership without refund. The club endorses the AFL's stance on vilification and has a zero-tolerance for members or supporters that abuse the opposition, opposition supporters, or umpires on grounds of race, religion, gender and sexuality.
Ticket purchases
Tickets are available for this match from just $30.
You can purchase tickets online at ticketmaster.com.au or by calling 1300 136 122.
Merchandise
The Roo Shop will have outlets at Gates 3, 5 and 7 on Level 1, and inside Gate 6 on Level 2.
2017 Members receive a 10% discount upon presentation of their membership cards.
Purchase a NMFC Home Guernsey for just $99 this Sunday and gear up for the 2017 season.
Match-day entertainment
Sunday Funday
Kids under 15 will receive free entry to Sunday's game.
There will also be a kick-to-kick on Etihad Stadium after the clash against the Eagles.
For more information on Sunday Funday, click here
Coach House Dairy giveaways
North's dairy partner Coach House Dairy will be giving out delicious samples outside Gate 7 of Etihad Stadium.
Drummers
10 drummers will perform on the external concourse pre-game (Gate 5) and around the wings of Etihad Stadium for the team entry.
Giant flags will be waved proudly as fans sing along to the Tim Rogers version of 'Join in the Chorus!'.

Performers
There will be five buskers on the external concourse, as well as a duo doing tricks with a Sherrin footy at Gate 7.
Giant Kangaroos and Tall Footballers will roam between Gates 2/3, 5 and 7 throughout the pre-game period.
Marking contest
Get picked from the crowd and you could be joining in a marking contest, on the ground at three quarter-time.
Experiences
Visit the 'Experiences' tab on the NMFC Official App and you could be enjoying some amazing game day experiences.
This week's match upgrades include a pre-game guard of honour, match-day raffle and post-game change room passes.