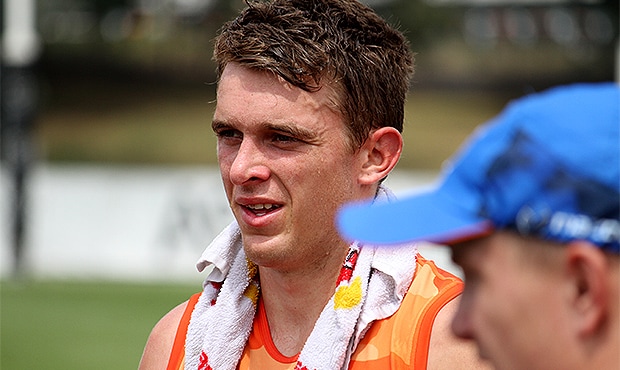 North Melbourne has taken another step towards fielding its inaugural standalone VFL team, naming its 24-man list for the 2018 season.
Amongst the recruits are ex-Brisbane Lion Michael Close, Sydney's Ty Leonardis, Sandringham Dragons defender Max Hayes, Canberra Demons midfielder Jordan Harper, Essendon's Nash Holmes, North Ballarat's Nick Rippon and Mitch Rodd and Central Districts' Chris Jansen.
Pro Scouting and VFL List Manager Nick Byrne said the depth of talent available made the final selection a significant challenge.
"The standard at training has been very impressive which made for some difficult decisions, which is a good position to be in," Byrne told North Media.
"We have been able to secure some talented players with various degrees of experience, which will assist with the development of the AFL list and hopefully provide a strong VFL side.
"We've also ensured there is a healthy mix of youth within the squad, which we will continue to develop under the AFL training program.
"We've had a great response from the players to the training schedule and the commitment required to the program, which gives us confidence that we're positioned well."
The Roos' VFL-listed will work closely with North's emerging players, with those not lining up at AFL level set to ply their trade in the newly-formed standalone team.
"There is already a strong link between the VFL and AFL lists, which is a credit to the players and coaches," Byrne added.
"This cohesion will prove valuable as the season progresses."
North's VFL list
Fraser Cameron
Michael Close
Louis Cunningham
Rhys Free
Jordan Harper
Max Hayes
Nick Hogan
Nash Holmes
Tom Hotchin
Chris Jansen
Tyrone Leonardis
Jordan Mangan
Patrick McCarthy
Jordy McIvor-Clark
Lachlan Mirams
Quintin Montanaro
Koe Ngawati
Matt Northe
Chris Peart
Nick Rippon
Mitch Rodd
Brandon Ryan
Steve Stroobants
Liam Whelan