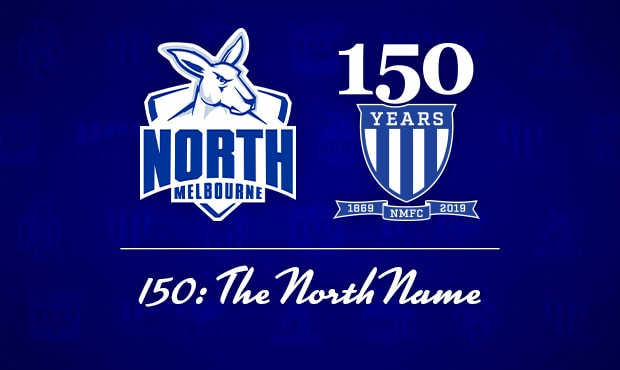 As North Melbourne stands on the brink of an exciting future in 2019 and beyond, the club also celebrates a significant milestone; its 150-year anniversary.

Formed in 1869, North Melbourne has become a formidable and envied club.

However, as explained by Father Gerard Dowling in The North Story, the club almost came to life in 1864.

"There had been an attempt to establish a football team in the locality (North Melbourne) five years before (1864), but it had been short lived," Dowling detailed.
"Whether or not any particular person has the right to be accorded the specific title of "founder" of the North Melbourne Football Club we shall probably never know with certainty. However, there is one who was the inspiration and driving force behind the club's establishment and early development and who has been traditionally regarded as its founder by subsequent generations - James Henry Gardiner."

There are many thoughts as to how the club was formed exactly, but one popular belief suggests it was created by local cricketers from St Mary's Church of England Cricket Club,who wanted to stay fit in winter.

It is suggested the club's first ever match took place in Royal Park; the club's home ground until 1882.

While the official name of the club is North Melbourne, it hasn't always been the case. The name changed to "North Melbourne cum Albert Park" after a merger with Albert Park in 1876.

A year later, reformed and was known as the "Hotham Football Club" but took "North Melbourne" back in 1888.
Click here for more on North's 150-year history.
To celebrate North's historic milestone, the club has launched the hashtag #North150 across its social media platforms.
The views in this article are those of the author and not necessarily those of the AFL or its clubs