More than three-hundred kids from schools across Hobart filled the stand at North Hobart oval, eagerly awaiting the arrival of their Kangaroos' heroes. When the team bus pulled up outside the historic venue, the excitement was palpable.
When Jack Ziebell emerged from behind the grandstand, followed by his team-mates, the kids erupted; cheering and clapping in what was the warmest of welcomes on chilly morning in Tasmania.
"It's so great having all these kids here and being able to spend some quality time with them on their skills," Tasmanian-born Aaron Hall told North Media.
"I know from my own experience, growing up here and not having a professional team, it's such a buzz to see the players up close and be able to speak to them and practice football with them."
Hall and the Kangaroos, including Shaun Higgins, Jy Simpkin, Trent Dumont, Shaun Atley, Red Og Murphy, Curtis Taylor, Luke Davies-Uniacke, Dom Tyson, Jamie Macmillan, Jasper Pittard, Joel Crocker, Bailey Scott and Kayne Turner spent almost two-hours with the kids from Primary Schools such as New Town, South Hobart, Immaculate Heart of Mary and Sacred Heart - the trip all part of the 2019 AFL Community Camps.
Across the state, their team-mates were conducting similar clinics and visits in Devonport and Launceston.
"We're trying to reach all corners of the state over the next two days with all our players literally spread at across Tasmania," Hall continued.
"It's really important that we show how committed we are to the community. It's more than just playing games down here, it's a genuine partnership and that's one of the reasons I wanted to play for North Melbourne.
"It's fantastic to see the joy and excitement on the young kids' faces here today and that's what makes it all worth while; knowing we are inspiring them and encouraging them to get outside, be active and play footy."
The camp continues on Friday, and culminates with the AFLW game at UTAS Stadium in Launceston. The entire North squad will form a guard of honour at the game before watching the girls take on the Dogs.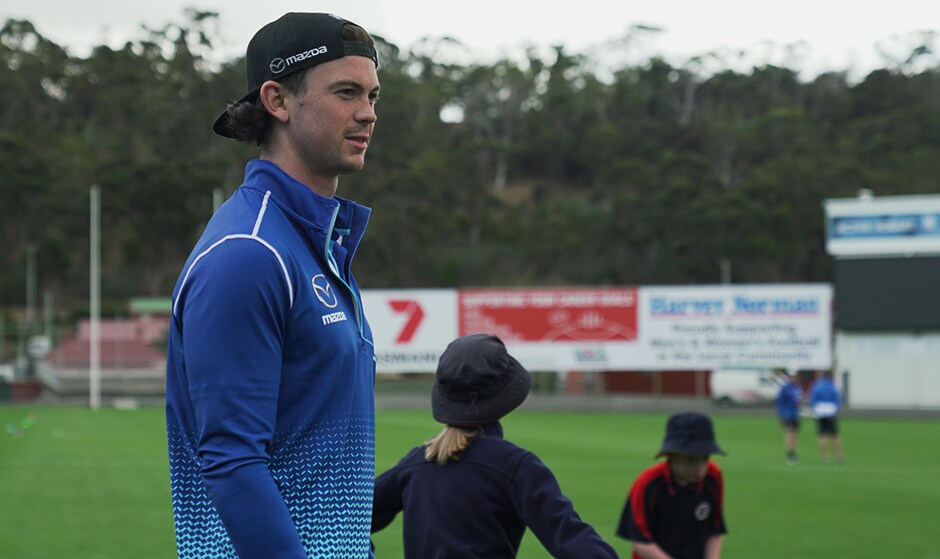 Jasper Pittard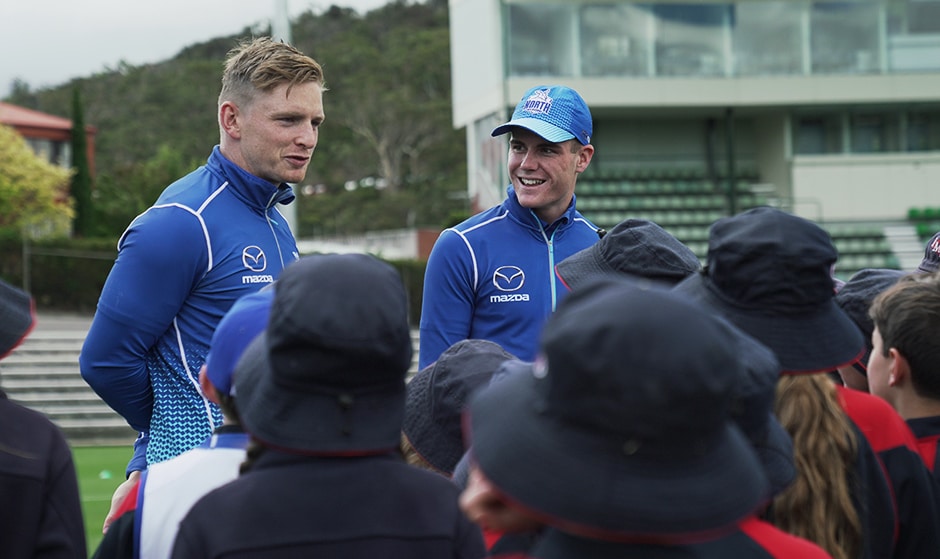 Jack Ziebell and Bailey Scott
Luke Davies-Uniacke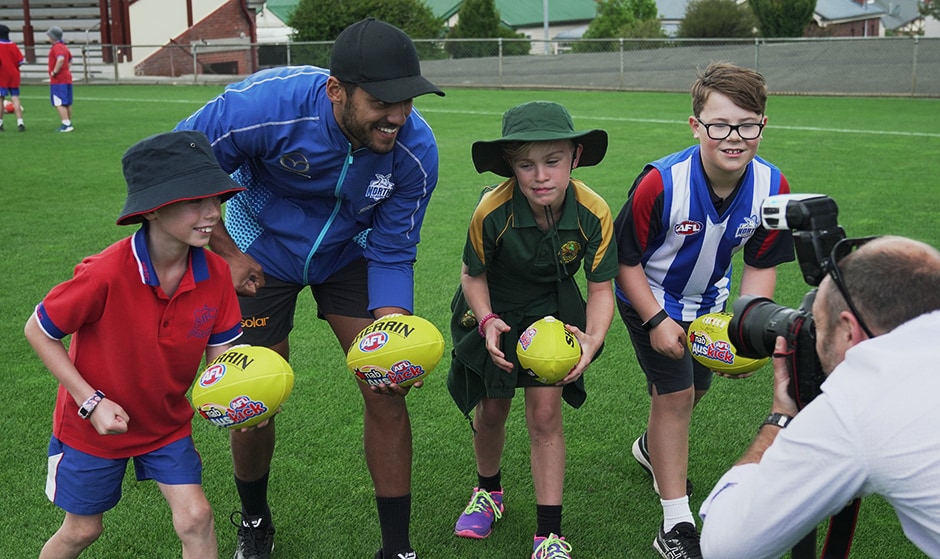 Aaron Hall