It's the time of year when Arden Street is abuzz with excitement and expectation.
Sure, there's still a little more than four months until the season gets underway, but the first two weeks of pre-season training holds special significance for the first-to-four year players.
While younger players can easily blend into the background as the more experienced types take the lead during the season, at this time of year, there's nowhere to hide.
This is where emerging leaders come to the fore.
It's a tight group with smiles everywhere. After a couple of months off, the chance to kick the footy again with mates is worth getting out of bed early for.
Photographers lined the boundary to catch a glimpse of Aiden Bonar, North's newest face, and he wastes no time making his presence felt. He looks eager to impress; his blistering pace on show in a variety of short, sharp drills. He's one of the most vocal out there.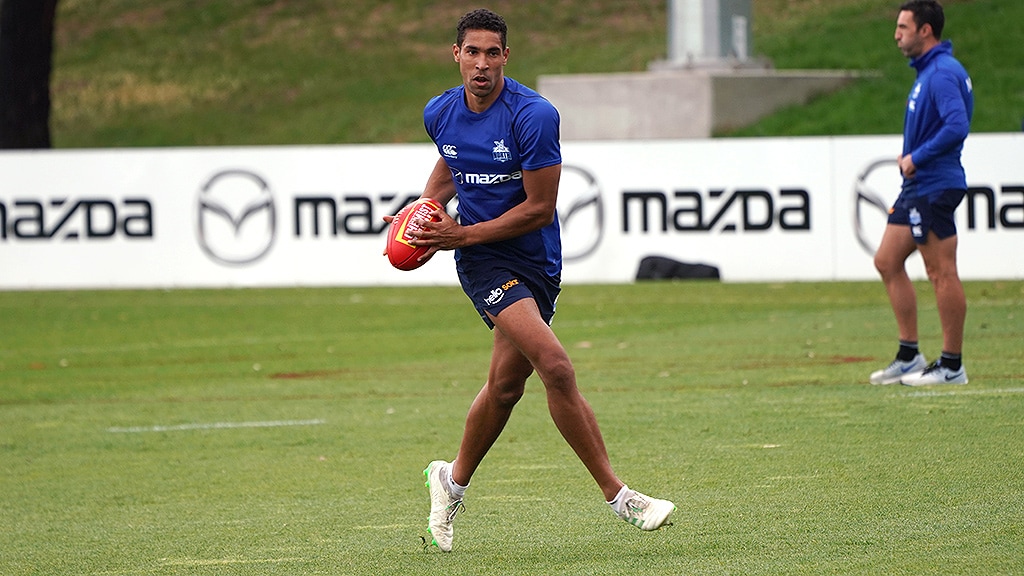 Aiden Bonar on the run.
It's hard not to sense a feeling that there's a new era beginning at Arden Street. On the sidelines, senior assistant coach Jade Rawlings stands tall, taking the players through the next drill.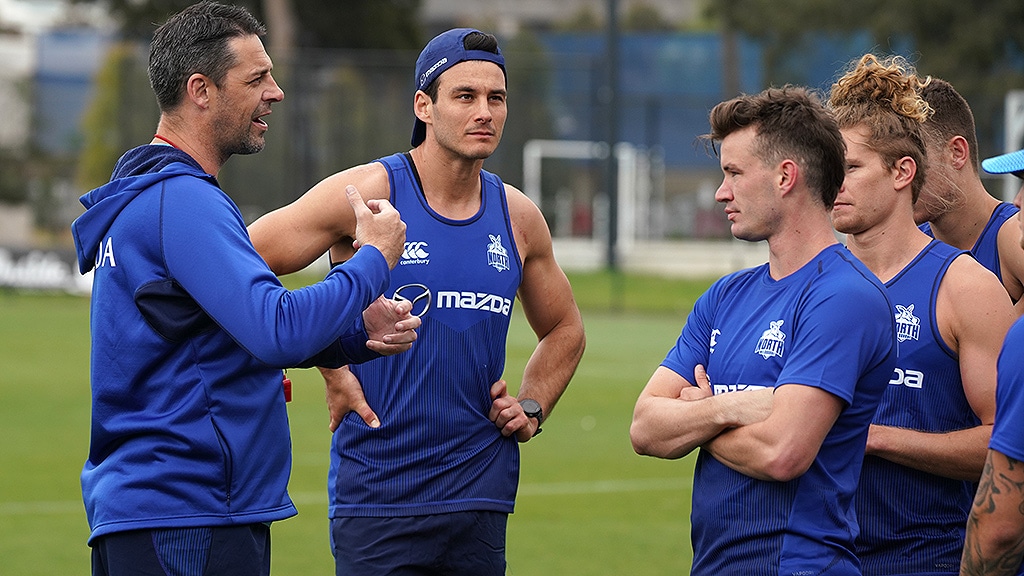 Jade Rawlings chats to the players.
Heath Scotland and Jared Rivers chime in too, demanding plenty from the players, as the footy darts around between drills.
You can see the improvement year-on-year as there are less mistakes by foot, and the improvement of Cameron Zurhaar and Tarryn Thomas is on show.
Zurhaar exudes confidence; every mark or kick met with a beaming grin … he simply loves his footy.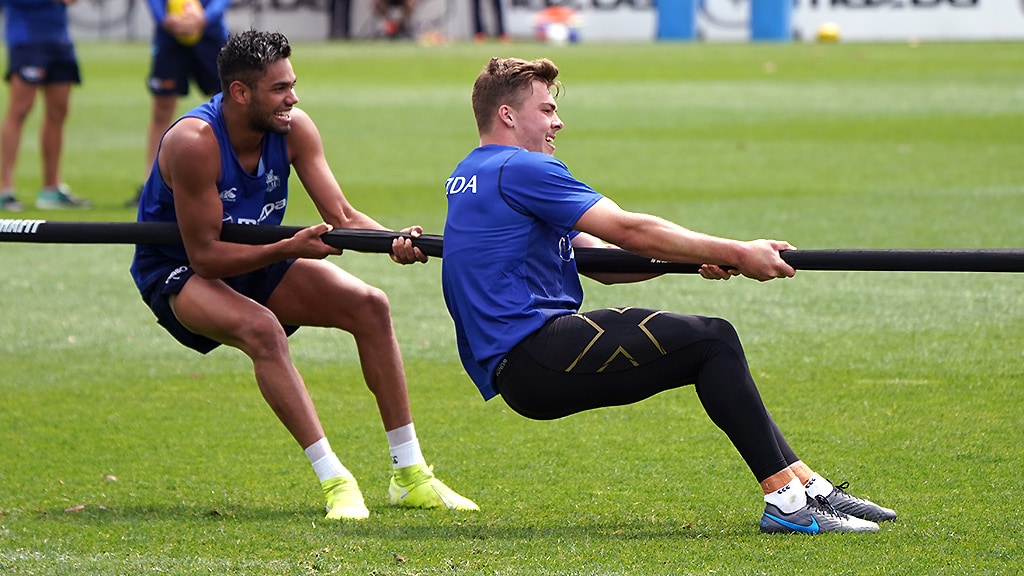 Cameron Zurhaar and Tarryn Thomas look to gain the upper hand.
Thomas looks to have gone to another level, the nervous young kid who arrived at Arden St a distant memory, as he nails just about every kick and sets the example.
Players stare in amazement as he baulks one way, baulks another, and completely turns a teammate inside out in what can only be described as an "ankle breaker".
Then there's Lachie Hosie, who was the unknown in the mid-season draft last year, but is now very much pushing his case for senior footy.
He looks polished, and ready-made, after plenty of experience playing against men in the SANFL and VFL.
Of course, there's some more familiar faces too, and as a North person, you can't help but be rapt to see Michael Firrito, Leigh Adams and Brent Harvey mentoring the next crop of stars.
The coaches join in the drills, and use their own playing experience to outwit and out play.
They aren't quite as quick as they used to be, but it's the little things … the shepherds, the talk and the encouragement that makes them so invaluable to those they're teaching.
And all the while, Rhyce Shaw is getting around his young men, lending his support, sharing a laugh, running alongside them every step of the way.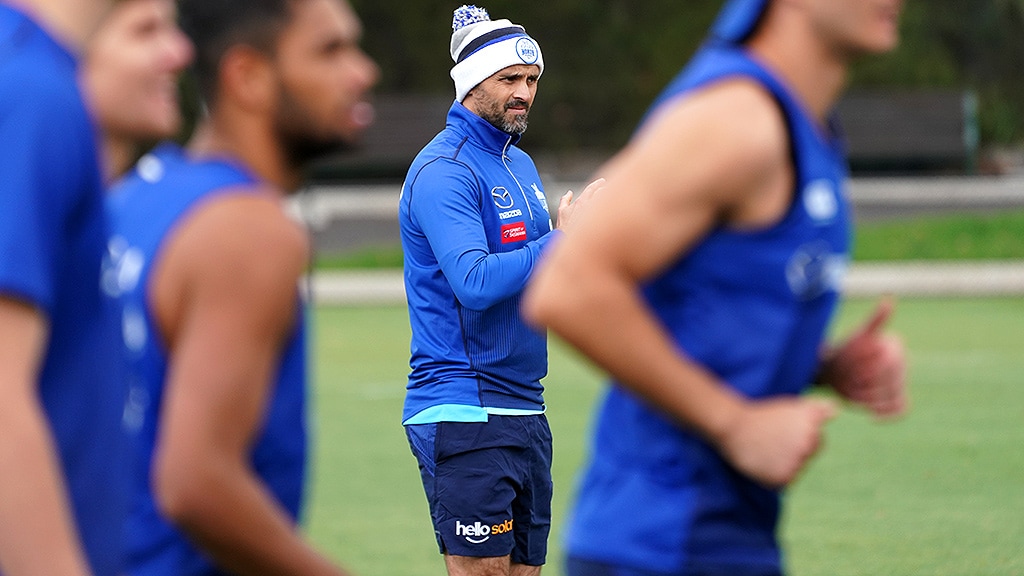 Rhyce Shaw watches the players in action.
Kyron Hayden looks stronger than ever with the time in the gym after an achilles injury clearly not going to waste.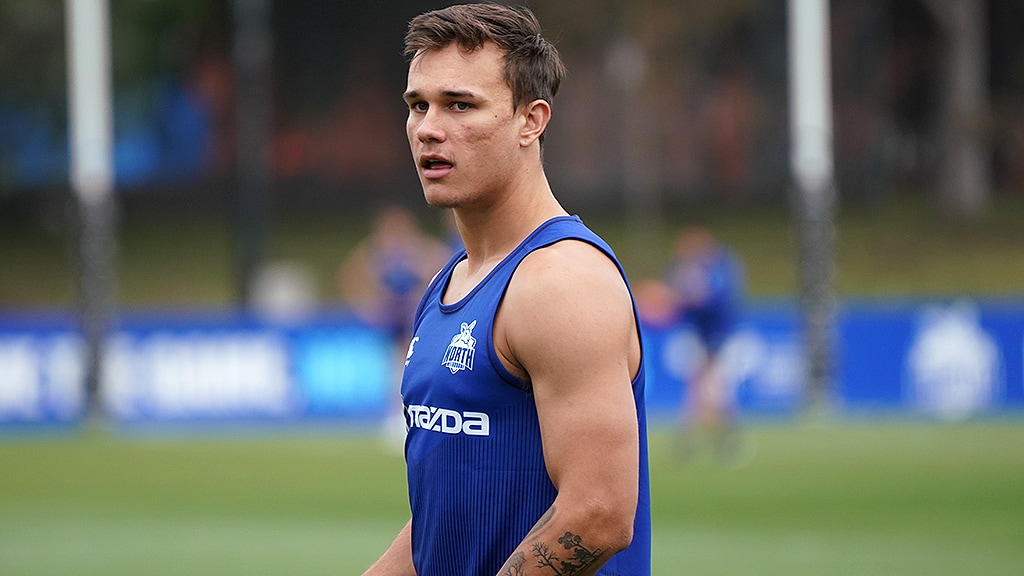 Kyron Hayden is on the comeback trail.
Then there's those who've returned early; the normally reserved Marley Williams making his voice heard in the huddles, Jed Anderson looking noticeably trim and ready to go and Jasper Pittard with some fresh ink.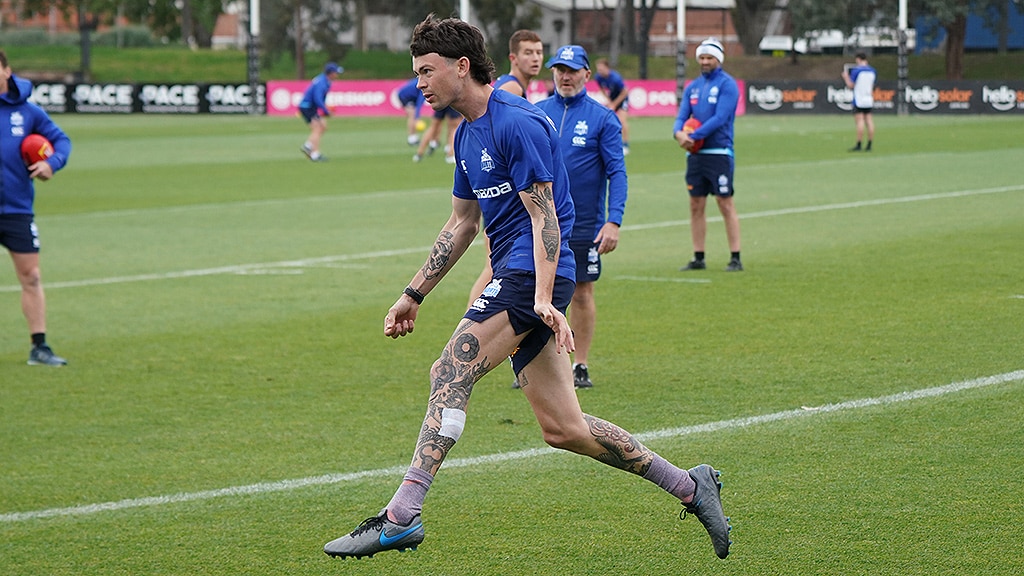 Jasper Pittad back to training early.
Paul Ahern looks fit, while Robbie Tarrant is running on top of the ground at 30 years of age.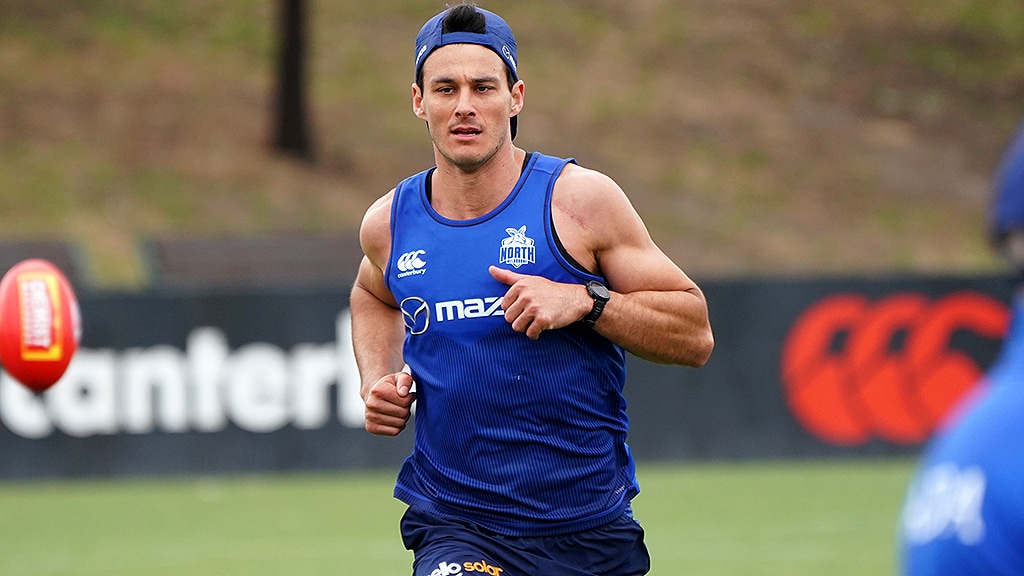 Robbie Tarrant on the jog.
Next week, it's all hands on deck with the full list returning on Monday. After such an encouraging start from the younger brigade, they too will have plenty to prove.